Clicking
View All
displays all results and may take longer for page to load.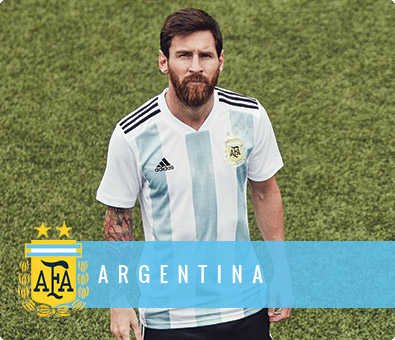 Argentina Soccer Jerseys, Shirts and Apparel
Having won the World Cup twice in their history, Argentina remain a major powerhouse in world soccer and came close to conquering the world once more in Brazil in 2014 as they finished 2nd! You can get your Argentina Jersey here at SoccerPro so you, your friends, and your family can start cheering on one of the world's favorite teams!
Get your very own Messi Jersey and other Albiceleste gear right now!
Other National Team Jerseys: