France Jersey
—
Get ready for another tournament victory with a new France jersey from SoccerPro.com. These authentic designs are premium activewear that will help regulate temperature and moisture while you compete. They are made from highly durable materials that are also attractive and soft to the touch. Show your unwavering support for Les Bleus with a new France soccer jersey.
France Soccer Jersey
Manufactured by Nike®, France's latest international kit is high-tech athletic wear that's engineered to perform under pressure. It features moisture-wicking properties, has a lightweight, breathable construction, and is incredibly durable for heated competition in crunch time. Choose from both home and away France jerseys in all sizes for men and women, and make sure no one questions your allegiance on game day. Allez les Bleus!
France always fields a solid team, plays with passion and determination, and wins many more games than they lose, but this season they're looking to up their game. Whether you're part French, visited Paris once and fell in love, or just like cheering on greatness, the France soccer team jersey is a must-have kit. Choose from white away jerseys and the classic blue home look that has earned this team its iconic nickname.
What does a soccer player need on the pitch? Two things. For starters, a great pair of soccer cleats (lucky for you, we've got you covered there, too). Secondly, a performance jersey that's constructed to keep you comfortable and focused while you compete. This French soccer jersey is designed to help you manage sweat and temperature, thus keeping you cool, fresh, and confident, even in the summer sun. A modern athletic fit is non-bulky in appearance, and 4-way stretch material won't limit your range of motion. Even the least athletic people among us might find themselves looking like an international superstar when they don this awesome kit.
If you really want to look like a superstar, you can choose the kit of your favorite player (if you're buying a France jersey, we'll bet that's Kylian Mbappe). Suit up like a star or get a blank jersey and support the whole team. It's almost impossible to repeat as World Cup champs, but if anyone can do it, it's this squad!
PRIVACY: Your email address and content of your message are private and will not be shared outside of SoccerPro. Information will be used to provide a response to your request. SoccerPro.com may send you additional marketing emails related to soccer gear. You have the opportunity to 'opt out' of marketing emails at that time.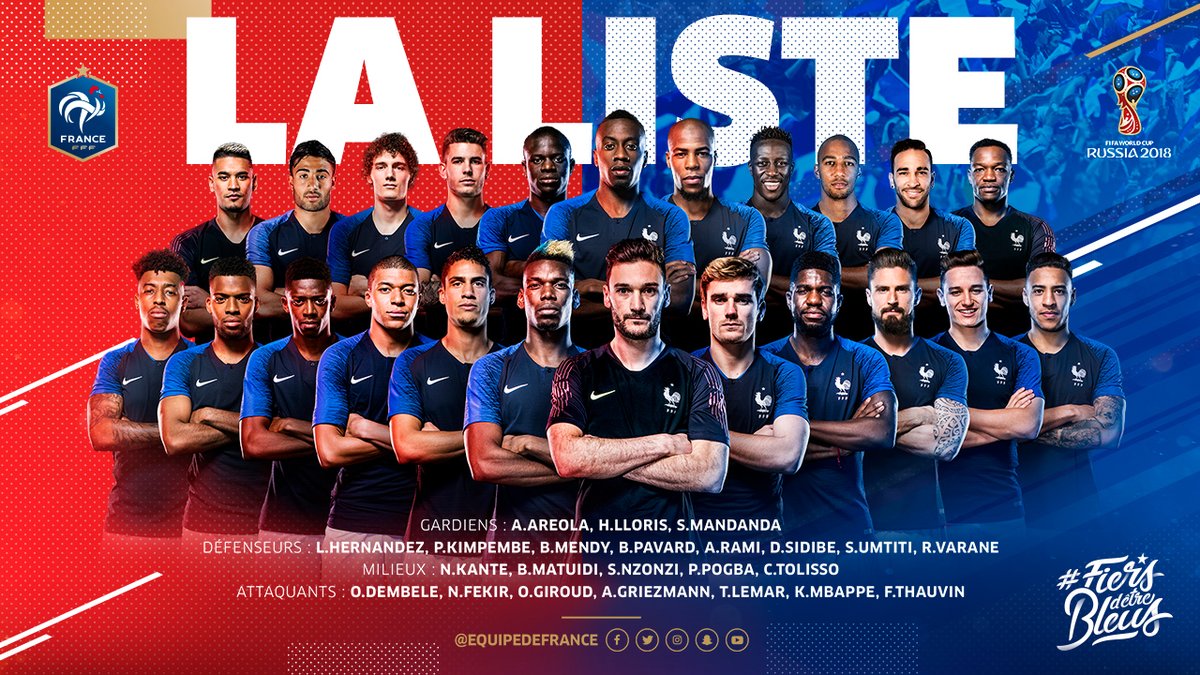 The Nations of the 21st World Cup – France
The French quest for a 2nd World Cup crown sees them begin as bigger faves than when they won it all in 1998. They have a squad that's loaded at every position and have been able to leave out players who pretty much any other side would kill to have. Didier Deschamps is the weakest link in this bunch but if he can coach 7 outstanding games, the French will be world champs, they're that loaded in terms of raw talent available…. [ Read more… ]