Soccer Jerseys
—
Whether you're pulling for your home country, representing your ancestral homeland, or cheering for an entertaining and elite squad that always seems to finish at or near the top of the pack, you'll need a few soccer jerseys to be the best fan out there. Celebrate with your friends at the sports bar, chant along with the crowd at the stadium, or show off your team pride on Main Street with high-quality, authentic soccer jerseys right here at Soccer Pro.
Get National Soccer Jerseys for 2023 and 2024
With the 2023 Women's World Cup now finished—and qualifying play well underway for the men's 2026 World Cup—there has never been a better time to show your national team spirit. Here at SoccerPro, we proudly carry a huge selection of 2023 and 2024 soccer jerseys for national teams on every continent. Get ready for international play, no matter who you're rooting for.
Popular Leagues
When professional soccer is less a pastime and more full-time, you need a jersey that does the job. We're proud to carry the latest 2023-2024 soccer jerseys for teams in all of the world's top leagues. 
English Premier League
England's most popular league is filled with a host of iconic teams. Arsenal, Chelsea, Liverpool, Manchester United; the list goes on. Nearly every one of these iconic teams has an iconic jersey to match—and we have them all. Whether you're shopping Manchester United jerseys or Chelsea FC jerseys, you'll find all of your English Premier League essentials right here.
La Liga
One of the most popular leagues in Europe, Spain's La Liga is home to some of the world's most decorated professional soccer teams—FC Barcelona and Real Madrid CF among them. Here at SoccerPro, you can find all of the latest from La Liga, including Real Madrid jerseys, Barcelona jerseys, and more.
Italian Serie A
For Italian-inclined soccer fans of international-level play, no league is more important than Italian Serie A. Shop the latest licensed soccer jerseys from the league's top teams, including Inter Milan, Juventus F.C., AC Milan, and more.
German Bundesliga
Germany's biggest league is filled with legendary talent and loyal fans. If you count yourself among the latter, celebrate the former with our extensive selection of football jerseys from Bundesliga's top teams—including FC Bayern Munich, Borussia Dortmund, VfB Stuttgart, and more.
Scottish Premier League
Just north of England, Scotland has a premier league of its own that's filled with talent worthy of attention. Shop jerseys from the Scottish Premier League's most popular teams, including Celtic F.C., Rangers F.C., Aberdeen F.C., and many more.
Dutch Eredivisie
The country may be below sea level, but the teams in The Netherlands' Dutch Eredivisie are undeniably top-level. Sport your Dutch pride with official jerseys from top Eredivisie teams, including AFC Ajax, Feyenoord, PSV, and more.
Ligue 1
When it comes to professional football, France's finest can be found in Ligue 1: home to legendary teams like Paris Saint-Germain, Olympique de Marseille, Olympique Lyonnais, and RC Lens. It's also home to some of the world's best players, like Kylian Mbappe, Marquinhos, and Randal Kolo Muani. Whether you're looking for current Kylian Mbappe jerseys or the latest looks for your favorite Ligue 1 team, we've got you covered.
Major League Soccer (MLS)
The USA's top soccer league—and one that's rapidly growing—Major League Soccer (MLS) has electric players and electric jerseys to spare. Whether you're living stateside or tuning in from abroad to watch legends of the game start a new chapter in the MLS, we have the jerseys you need to celebrate in style. Check out our selection of team gear, plus bestsellers from MLS stars—like Inter Miami FC Lionel Messi jerseys.
Mexican Premier Division
Just south of the border in Mexico, the Mexican Premier Division reigns supreme with must-see teams like Club America, Tigres UANL, Club Universidad Nacional, and more. Find all of their latest jerseys here.
National Teams
Few things bring the world together like international soccer. Whether you're getting ready for the next World Cup or simply looking to show some national pride while you're out and about, our exceptional selection of 2024 national team jerseys is the perfect place to find your next national team look.
North America
Waiting on the United States men to grab their first World Cup title? Ready to sport the red of the up-and-coming Canadian national team? We have the North American soccer team jerseys you're looking for.
Africa
Filled with talent and teams looking to take the international stage by storm, Africa has no shortage of exceptional players—or eye-catching jerseys. Find yours among our extensive selection of the continent's many national teams.
South America
A continent that lives and breathes soccer, South America is home to countless World Cup titles and generational talents. Here at SoccerPro, we're stocked with looks from this soccer-crazed continent. Whether you're an Argentina fan or part of the Brazil faithful, you'll find jerseys for your favorite South American countries in our selection. You'll also find Lionel Messi soccer jerseys, Neymar Jr. jerseys, and other jerseys from some of the continent's biggest names. 
Europe
With a surplus of storied countries and superlative players, Europe has an incredible selection of national teams to root for. Shop authentic football jerseys from all of the continent's biggest contenders, including France, Italy, Spain, England, Germany, and more.
Asia/Oceania
A growing hotspot for soccer at the highest level, Asia is home to a number of countries that garner attention on the international stage. From Japan, China, and South Korea, to Australia and New Zealand down under, we have the national team jerseys for Asia and Oceania's biggest names.
Shop Authentic Soccer Jerseys at SoccerPro
On the pitch or at the pub, there's no better way to wear your football fandom than with an authentic soccer jersey. Find your favorite club or country from our massive selection here at SoccerPro, your one-stop for soccer jerseys to fit the whole family.
PRIVACY: Your email address and content of your message are private and will not be shared outside of SoccerPro. Information will be used to provide a response to your request. SoccerPro.com may send you additional marketing emails related to soccer gear. You have the opportunity to 'opt out' of marketing emails at that time.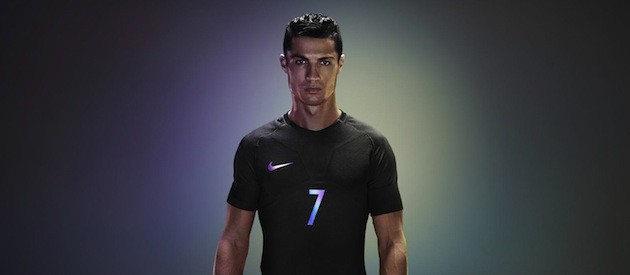 The Difference Between Nike Vapor Match and Stadium Jerseys
Often times when shopping similar products, customers will ask the question, ?well, what?s the difference?? That is what we are here to do today, filtering and discussing the differences between the latest round of Nike… [ Read more… ]