Soccer Jerseys
—
Shop our large selection of officially licensed club and national team soccer jerseys and find a design from your favorite squad. We offer  both home and away soccer club jerseys from many popular clubs, including teams from MLS®, La Liga®, Bundesliga®, the English Premier League and many more. If you're looking for a specific player, shop by player and find exactly what you're looking for!
Browse Officially Licensed Soccer Jerseys
These premium designs are manufactured by top brands like Nike® and adidas®, and are perfect for attending a match, playing a pickup game, or just hanging out with friends and family. From friendly matches to heated league play, your team needs your support. Whether you're cheering from the nosebleeds, screaming from the first row, or hosting a watch party for dedicated fans, you'll find these amazing soccer jerseys are choice apparel.
With federation league jerseys and national team designs from SoccerPro.com make a wonderful addition to any collection of soccer or sports memorabilia. Frame them and display them in your basement bar, track down a superstar and get their signature, or just wear them to stadium on game day. Choose from shirts with the names and numbers of some of the game's best athletes, or select blank jerseys and show off your allegiance to an entire franchise or country.
International club and national team jerseys from SoccerPro.com are ideal for active wear:
*Breathability: Don't overheat when they action heats up on the pitch. Designed to be highly breathable, these lightweight jerseys will help you stay cool, even as you play under the hot summer sun.
*Durability: Manufactured by some of the industry's most well-respected brands, these pro-quality soccer shirts are made to last. Play hard in apparel that's up to the task.
*Moisture Wicking Properties: Fabric designed to transfer perspiration away from skin will help you feel fresh and invigorated, even as the game drifts into stoppage time.
Kick the ball around in the backyard or tailgate with legions of die-hard fans before the big match in official soccer jerseys from this collection. Narrow your search to your favorite player in the shop by player section at SoccerPro.com.
POPULAR SEARCHES: Soccer Club Jerseys | EURO 2020 | Messi Jerseys | Ronaldo Jerseys | Robert Lewandowski Jerseys | Copa America | Russia 2018 World Cup
RELATED SEARCHES: Goalkeeper Jerseys | Youth Soccer Jerseys | Team Jerseys | Third Jerseys
Popular Leagues
ENGLISH PREMIER LEAGUE
Arguably the most popular and richest league in the world today. Home to giants like Chelsea, Manchester United, Liverpool, and many more! The EPL has some of the most awesome fans in Europe who are popular for their songs and chants!
Featured Teams:
Manchester United FC
Arsenal FC
Chelsea FC
Liverpool FC
Manchester City FC
LA LIGA
La Liga has been around since 1929! This league is home to two of the most powerful sides currently in football. La Liga features some of the most technical football on display in Europe…fans of pretty footie love La Liga!
Featured Teams:
FC Barcelona
Real Madrid CF
ITALIAN SERIE A
Serie A may be the most tactically savvy league in Europe! Managers are not afraid to tinker with formations and the fans are as vociferous in their support as any. Sides like Juventus, AC Milan, AS Roma, and others make this a league to adore!
Featured Teams:
AC Milan
Juventus FC
MAJOR LEAGUE SOCCER (MLS)
The first season of MLS soccer was in 1996 (actually it was started in 1993 as part of the US effort to boost soccer prior to the 94 World Cup but it didn't kick off till 96). Onwards and forward would describe MLS very well…the team play keeps getting better as more professionals from around the world come to ply their trade in America! The presence of legends like Thierry Henry doesn't hurt much either.
Featured Teams:
Los Angeles Galaxy
New York Red Bulls
GERMAN BUNDESLIGA
The Bundesliga may just be the soundest league financially in Europe. The fans play a major role in club ownership and the teams are held very accountable. The footie on display is amazing and electric and the rise of the German league continues unabated! This league is on its way to the top of Europe (yeah sides like Dortmund and Bayern were already there right?)
Featured Teams:
FC Bayern Munich
MEXICAN PREMIER DIVISION
The Liga MX is Mexico's answer to Europe's La Liga! This league features sides that play some electric, technical, beautiful soccer. The strength of El Tri is a great example of the progress of Liga MX!
Featured Team:
SCOTTISH PREMIER LEAGUE
The SPL used to be the Scottish League which was founded in 1890. The SPL is a fiery league which is bossed by the immortal Celtic! Heart is the best way to describe the Scottish league!
Featured Teams:
Celtic Glasgow
DUTCH EREDIVISIE
The Dutch Eredivisie is famous for some of the best technical sides ever, the great Ajax sides, the PSV's and Feyenoord's, the excellent and constant stream of young and amazing talent! It is no wonder the concept of Total Football started with these guys!
Featured Teams:
AFC Ajax
LIGUE 1 (FRENCH)
Ligue 1 is special. Exciting games are abound every week, champions vary, and the talent on display is some of the most exciting globally!
Featured Teams:
Olympique Lyonnais
Paris St. Germain
NORTH AMERICA
North American countries belong to the Confederation of North, Central American and Caribbean Association Football otherwise known as CONCACAF. North America gets 3.5 spots for the World Cup. Yes there's no such thing as a half a spot. The winner of a playoff between one of the other confederations (Asia/Oceania/S America) and 4th best in North America determines the last spot.
Featured Teams:
United States
Mexico
AFRICA
CAF (Confederation of African Football) is the body in charge of African football. They get 5 spots to the World Cup. Did you know no African team has made it past the quarterfinals of the World Cup?
Featured Teams:
Cameroon
Ivory Coast
Ghana
SOUTH AMERICA
CONMEBOL (Confederação Sul-Americana de Futebol) is the body in charge of South American football. They get 4.5 spots (playoff) to the World Cup with Brazil getting an automatic spot as hosts. Did you know Brazil is the only non-European country to win a World Cup in Europe?
Featured Teams:
Argentina
Brazil
Uruguay
EUROPE
European football is governed by UEFA. It is arguably the most popular and powerful of all the bodies in world football. UEFA has 53 member nations and Germany & Spain have won the most European Championship titles with 3 wins each. The last European Championships, Euro 2012 was co-hosted by Poland & Ukraine in the Summer of 2012!
Featured Teams:
France
Germany
Netherlands
Portugal
Spain
ASIA/OCEANIA
The OFC is the governing body of football in Oceania and they get to playoff for a spot at the World Cup. The AFC gets 4.5 spots. The OFC's strongest country used to be Australia until they switched to play in the AFC.
Featured Teams:
Japan
South Korea
PRIVACY: Your email address and content of your message are private and will not be shared outside of SoccerPro. Information will be used to provide a response to your request. SoccerPro.com may send you additional marketing emails related to soccer gear. You have the opportunity to 'opt out' of marketing emails at that time.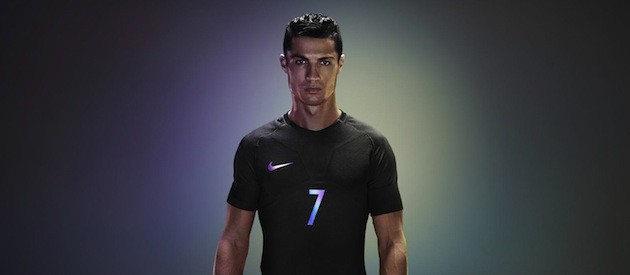 The Difference Between Nike Vapor Match and Stadium Jerseys
Often times when shopping similar products, customers will ask the question, ?well, what?s the difference?? That is what we are here to do today, filtering and discussing the differences between the latest round of Nike… [ Read more… ]