Germany Soccer Jersey
—
Support Die Nationalmannschaft with a Germany soccer jersey from SoccerPro.com. Made by adidas®, these authentic designs are truly high-performance activewear. They are durable, yet lightweight, slim fitting, yet non-restrictive, and engineered to help you manage sweat and temperature while you compete. Compete or cheer in the same jerseys as Germany's biggest
stars with these premium jerseys.
Germany Soccer Jersey
Show your support for one of the most dominant international teams of all time with an official Germany soccer jersey from SoccerPro. This elite jersey is designed with the modern athlete in mind, and features exceptional breathability and fabric that will lift sweat away from your body. Just like it does for the superstars, it'll keep you feeling fresh, focused, and energized, whether you're playing the game or cheering from the bleachers. The Germany jersey is available in home and away colors and in all sizes for men, women, and kids. This pro-quality activewear is a great gift for any Deutschland diehard or collector of sports memorabilia.
Germany is a country with a long tradition of excellence on the pitch, and this year, they're considered to be one of the top contenders for the World Cup. Many people across the US and Canada have German heritage, which adds to the popularity of the German World Cup jersey on this side of the pond.
Manufactured by adidas®, these soccer kits are truly high-tech sports apparel. Moisture-wicking fabric is lightweight yet durable, and engineered for a 4-way stretch that won't restrict motion on the pitch. Just like soccer shorts, these jerseys are designed with an athletic fit that looks sleek, fast, and non-bulky. Select a blank jersey to support the whole club, or pick one with a popular player name, like the Thomas Muller jersey. If you're looking for goalie garb, we've got that too. Browse a selection of goalkeeper jerseys at SoccerPro.com.
Remember, it takes more than great apparel to play like a superstar… but it never hurts to look like a champion, even if you're just enjoying some brews and brats. Whether you're on the field or in the sports bar, you can count on these Germany jerseys to help you bring your A game.
PRIVACY: Your email address and content of your message are private and will not be shared outside of SoccerPro. Information will be used to provide a response to your request. SoccerPro.com may send you additional marketing emails related to soccer gear. You have the opportunity to 'opt out' of marketing emails at that time.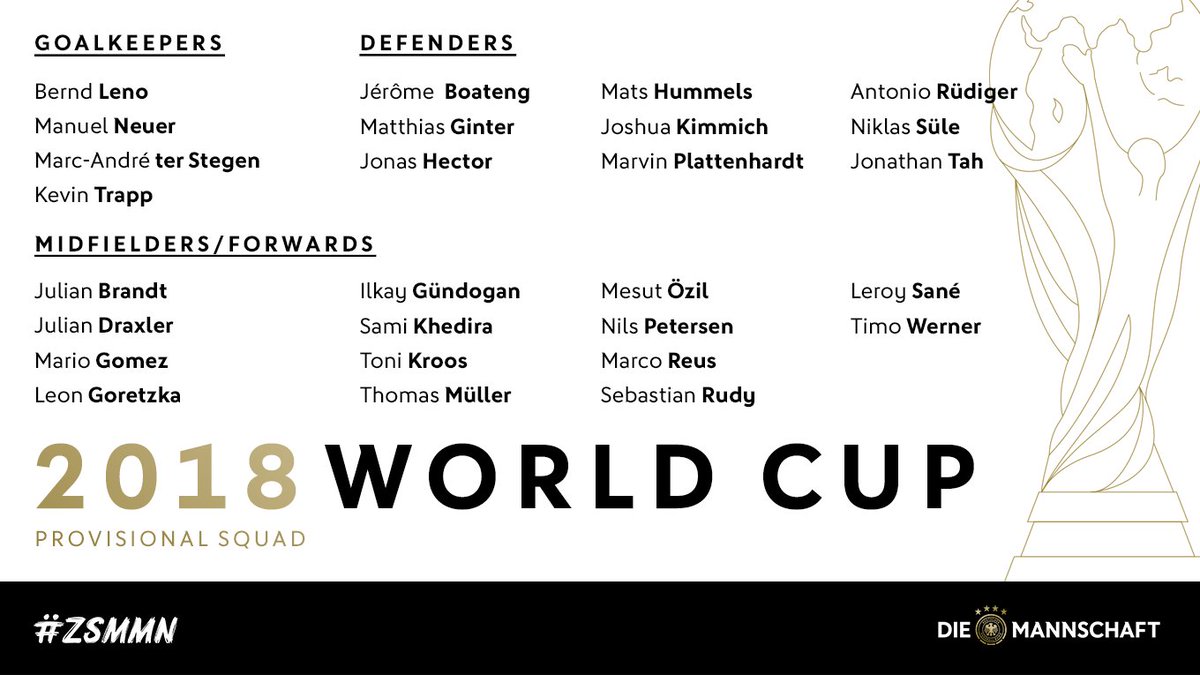 The Nations of the 21st World Cup – Germany
Many of the individual faces will have changed from the squad that romped through Brazil, but when Germany arrives in Russia to defend their title, they will again be among the heaviest favorites to take the podium in Moscow on July 15th as world champions…. [ Read more… ]