Germany Jersey
—
Support Joachim Löw's team with these sharp Germany Home Jerseys from SoccerPro today! Want a pair of soccer cleats to go with your beautiful Germany gear? Check out our adidas Predator soccer shoes selection!
Germany
Die Nationalmannschaft, 4-time FIFA World Cup Winners (winners of the most recent World Cup, Brazil 2014) and looking to fatten that number up. Always strong and dangerous on the field, the Germans always put up a fight at home in Germany and play great soccer on the road.
The Germans have also won three European Championships to go with their World Cup wins.
---
Players: Neuer | Gotze | Muller | Ozil | Reus | Schweinsteiger | Boateng | Klinsmann | Gomez | Werner | 

Schurrle
---
PRIVACY: Your email address and content of your message are private and will not be shared outside of SoccerPro. Information will be used to provide a response to your request. SoccerPro.com may send you additional marketing emails related to soccer gear. You have the opportunity to 'opt out' of marketing emails at that time.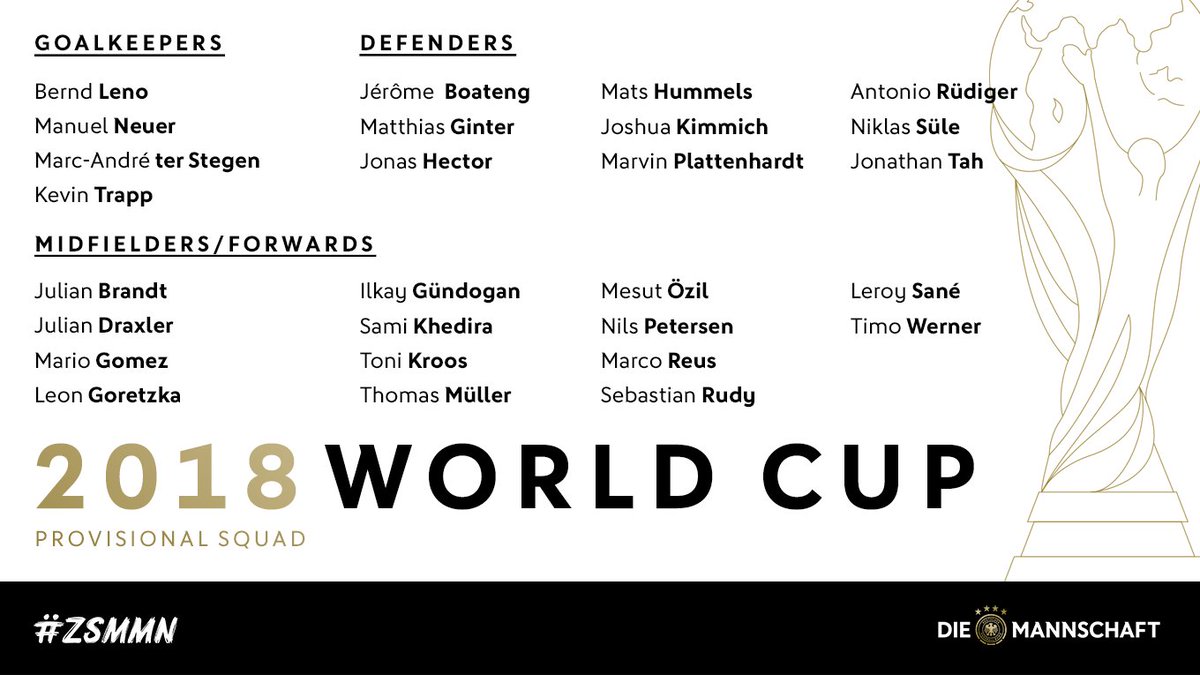 The Nations of the 21st World Cup – Germany
Many of the individual faces will have changed from the squad that romped through Brazil, but when Germany arrives in Russia to defend their title, they will again be among the heaviest favorites to take the podium in Moscow on July 15th as world champions…. [ Read more… ]