Spain Jerseys
—
Cheer on one of Europe's best teams to victory with a Spain jersey from SoccerPro. Designed by soccer giant adidas, the new lightweight Spain soccer jersey is nearly indistinguishable from the kits the pros wear. It's got breathable moisture-wicking fabric to help manage body heat and sweat, and features 4-way stretch capabilities that will give you a modern athletic look without slowing you down. A knit collar has been designed for extra comfort making this jersey easy to wear, even as the game goes deep into extra time. That being said, it's unlikely a team as talented as Spain will need extra time to defeat their opponents. Find home and away jerseys in all sizes today!
Spain National Team Jersey
Spain's soccer team jersey is one of the best-selling kits in the national team soccer jersey selection at SoccerPro. This isn't any sort of surprise since Spain has been so dominant for so long. The rising popularity of La Liga continues to raise the profile of Spain's homegrown talent, building unbeatable teams. Whether you're a super fan of La Roja, or are collecting every kit for this year's World Cup in Qatar, you'll definitely want to add Spain soccer jerseys to your must-have list. Find the home and away jerseys in sizes for men, women, and kids. 
Every jersey in this collection of Spain soccer jersey is designed to be non-restrictive, comfortable to wear, and able to manage body heat and sweat. If you live under that hot Andalusian sun, or just get sweaty when the game is on the line, these jerseys can help you feel calm, cool, confident, and ready to scream at the top of your lungs.
Looking for a jersey from another squad? Browse the soccer jerseys from the world's top national and club teams to find your favorite jersey. We offer a huge selection, quick shipping, and world-class customer service. Place your order today!
PRIVACY: Your email address and content of your message are private and will not be shared outside of SoccerPro. Information will be used to provide a response to your request. SoccerPro.com may send you additional marketing emails related to soccer gear. You have the opportunity to 'opt out' of marketing emails at that time.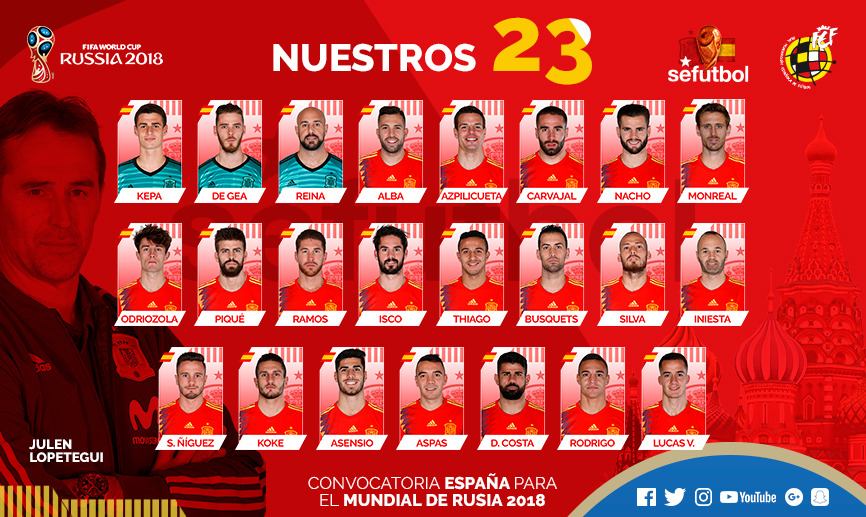 The Nations of the 21st World Cup – Spain
The heartbreak of the 2014 World Cup failure still haunts this group, with many of the same players still expected to play major roles this summer in Russia. That doesn't mean the goals are any less lofty this time around… [ Read more… ]