Portugal Jersey
—
Portugal are one of the legendary nations in world footie. The European giants have given us stars like Eusebio, Futre, Rui Costa and Luis Figo over the years and they continue to give us more and more superstars. Fan of Cristiano Ronaldo? We have his apparel too! Get the Cristiano Ronaldo jersey in your size so that you can cheer on your favorite player all season long!
Portugal
You want a Portugal Jersey! Why? Portugal may be a small country but they pack some serious punch on the field! Their ranks are filled with the likes of Cristiano Ronaldo, Nani, Moutinho and many others! SoccerPro makes it easy to support your favorite team with our wide selection of Portugal Jerseys.
The history of greatness follows the Portuguese around. Shop for all your finest Portgual jerseys and gear from SoccerPro.com!
---
Players: Bernardo Silva | Ronaldo | Nani | Coentrao | Pepe | Moutinho | Renato Sanches
---
PRIVACY: Your email address and content of your message are private and will not be shared outside of SoccerPro. Information will be used to provide a response to your request. SoccerPro.com may send you additional marketing emails related to soccer gear. You have the opportunity to 'opt out' of marketing emails at that time.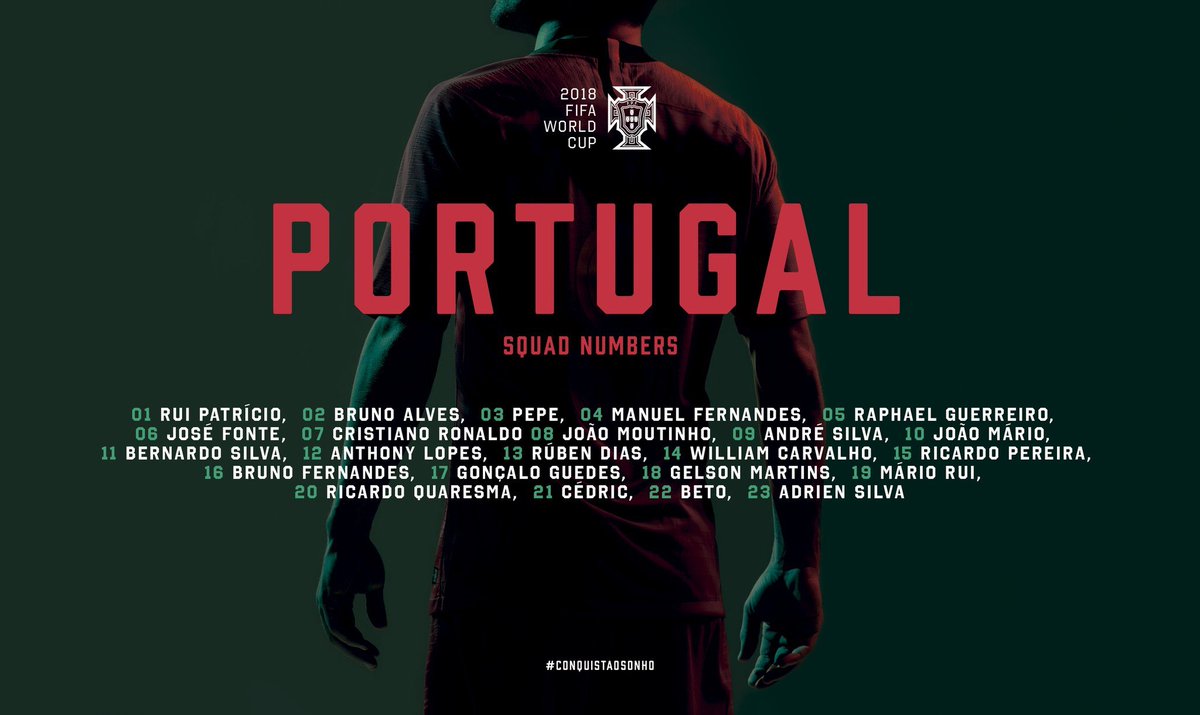 The Nations of the 21st World Cup – Portugal
In 2004, Portugal lost the final of the European Championship, at home, to a cynical defend-and-counter Greece side. A young, shirtless Cristiano Ronaldo bawled his eyes out and was consoled by Figo. Twelve years later, though, Ronaldo was all smiles as Portugal's cynical, strikerless 4-6-0 ambled to European glory in the least memorable of fashions…. [ Read more… ]