Puma Future
—
Get your Future shoes from SoccerPro right now! Get these shoes and the Puma ONE shoes and all other Puma shoes from SoccerPro! Superb, good looking, excellent performing, marvelous, get yours now.
Puma Future Soccer Cleats
The Big Cat company has taken the art of making soccer cleats to a level no one else has ever before. The Puma Future soccer cleats feature the Netfit system that cooks our minds positively! The hexagonal honey comb-like grid lace system means your boots fit perfectly. These are here in time for the World Cup!
Puma is establishing new levels and inventing the future with these cleats. Infinite customization, limitless agility, untouchable speed, all hallmarks of the Future. Get a pair guys!
Related Searches: Puma One | Puma evoPOWER
PRIVACY: Your email address and content of your message are private and will not be shared outside of SoccerPro. Information will be used to provide a response to your request. SoccerPro.com may send you additional marketing emails related to soccer gear. You have the opportunity to 'opt out' of marketing emails at that time.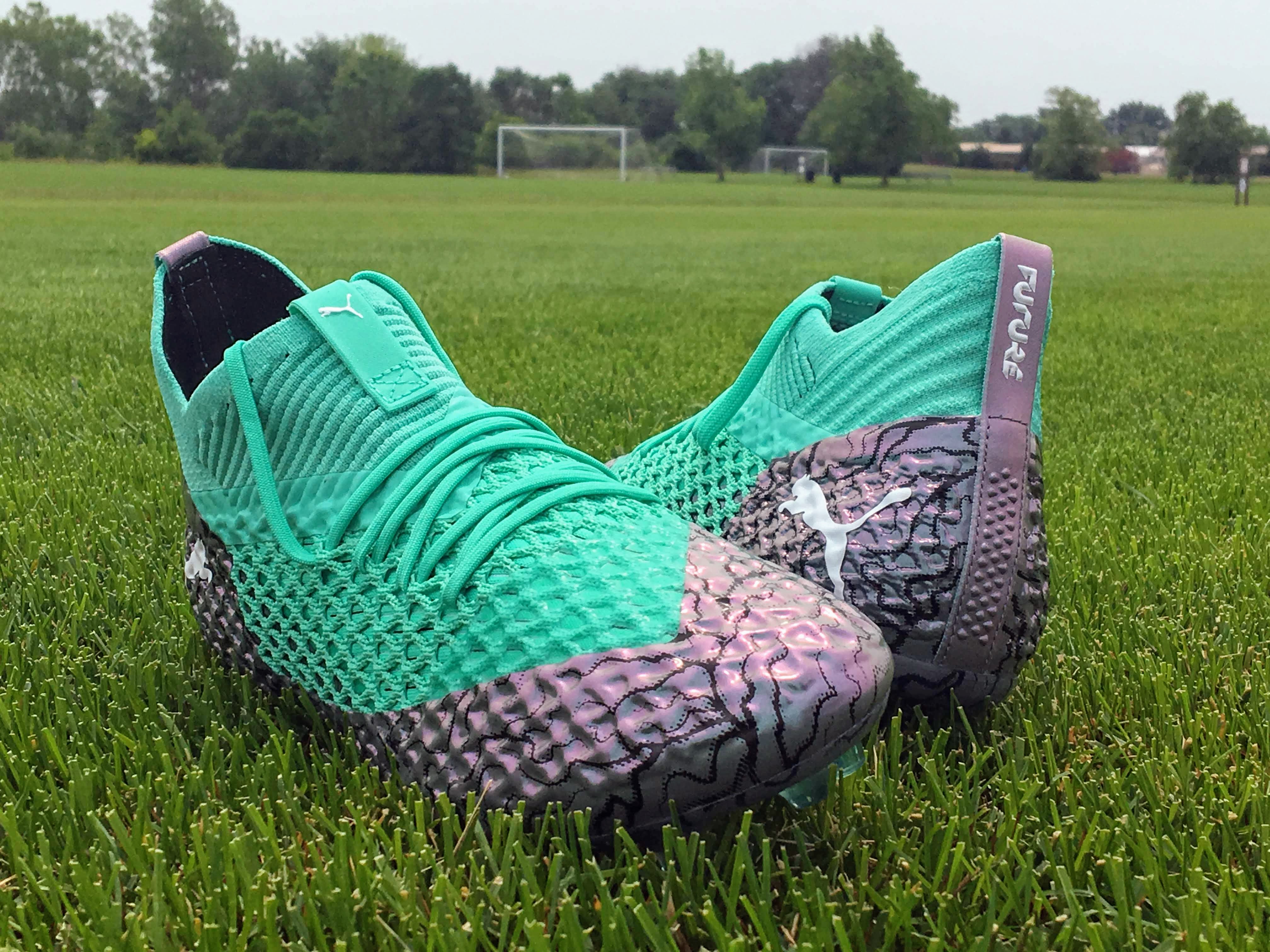 INFINITE CUSTOMIZATION:
NETFIT technology provides infinite lacing options for any foot, lock-down or style need. Lace up however up want. Do what feels comfortable!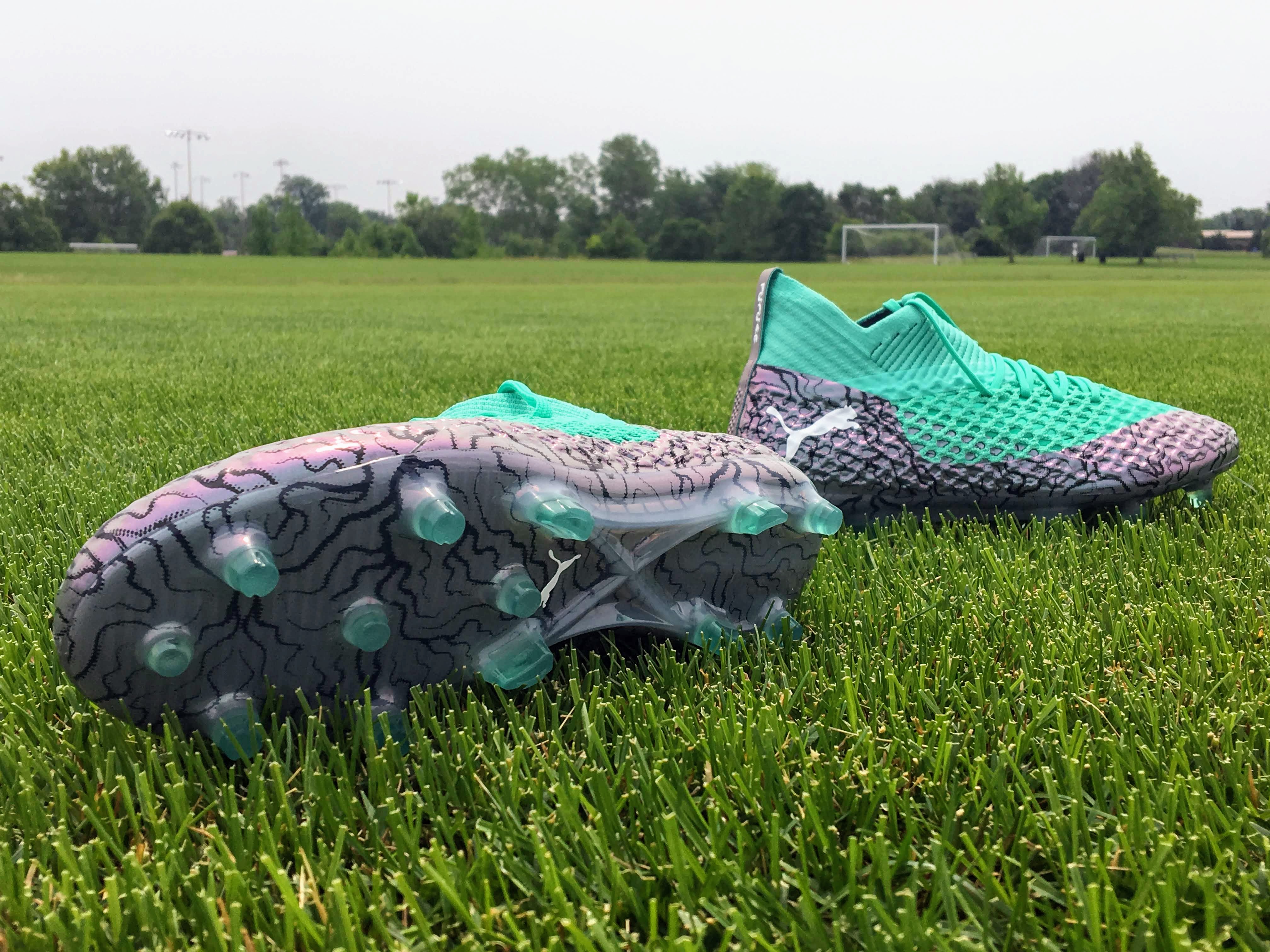 UNTOUCHABLE SPEED:
Lightweight RAPIDAGILITY outsole allows for high speeds on the break and 100% acceleration.

LIMITLESS AGILITY:
evoKNIT sock and form-fit textile base provide the ultimate support for top on-pitch performance and agility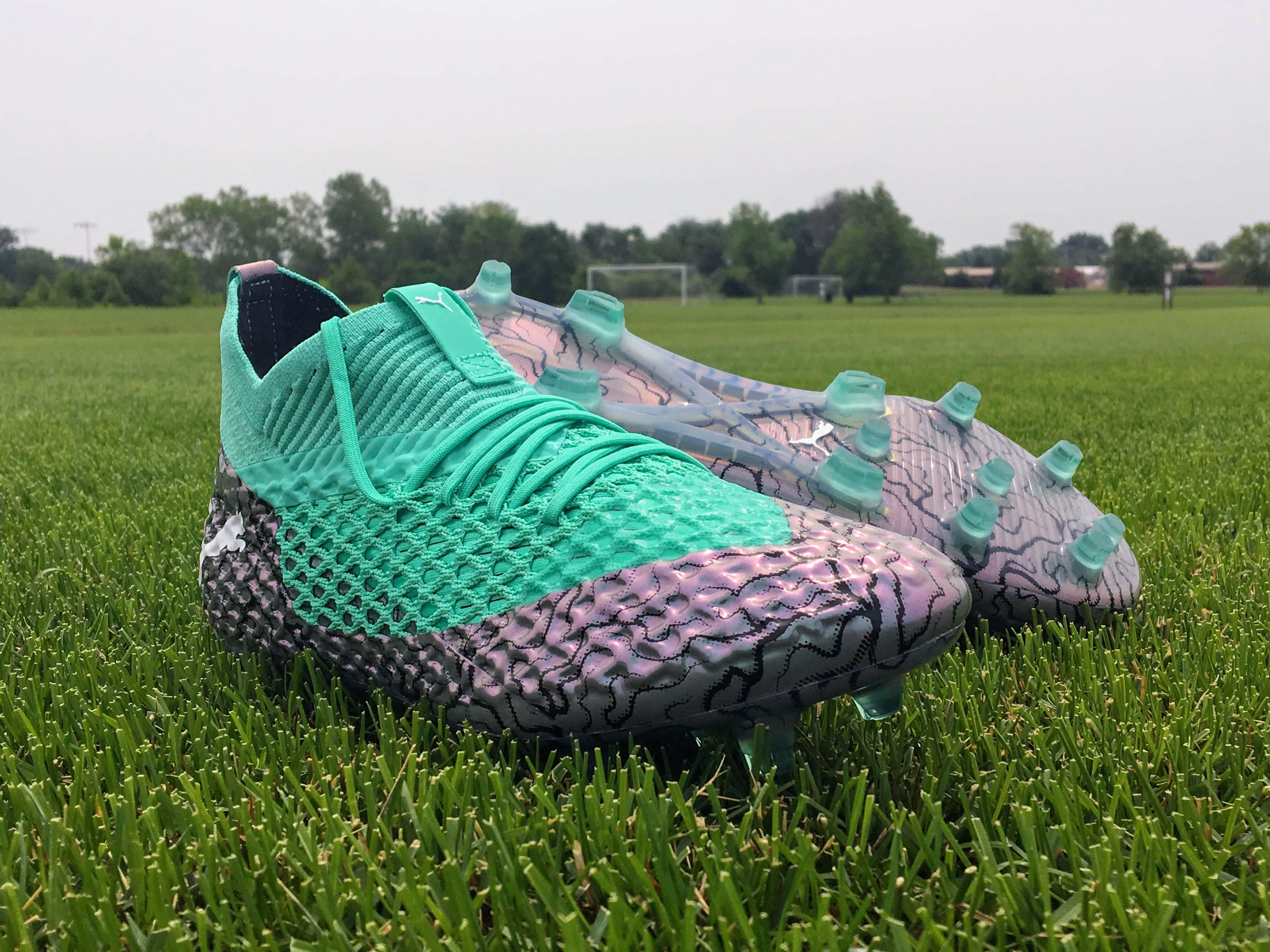 Puma Future 2.1 Review
At first glance, the Puma Future 2.1 Netfit looks nearly identical to its predecessor, the Future 18.1 Netfit. However, the second generation of Puma's Future silo features a few upgrades that enhance the boot's comfort and performance on the pitch… [ Read more… ]