Pick Your Favorite Player
—
There's no better way to show off your favorite player than with a custom player jersey! Add a player's nameset to their club or national team jersey to prove that you are in fact their #1 fan!
Pick Your Favorite Player
Get the name of your favorite players on the back of your jersey. Be the ultimate fan and show your love for the best players to you. From Alex Morgan to Alexander Lacazette, we've got them all. Get your custom player jerseys at SoccerPro. You can also visit our Shop By Player category listing.
Custom player jerseys are the hottest and most popular form of soccer jerseys around the sport today. Be the ultimate fan and get a few shirts today.
PRIVACY: Your email address and content of your message are private and will not be shared outside of SoccerPro. Information will be used to provide a response to your request. SoccerPro.com may send you additional marketing emails related to soccer gear. You have the opportunity to 'opt out' of marketing emails at that time.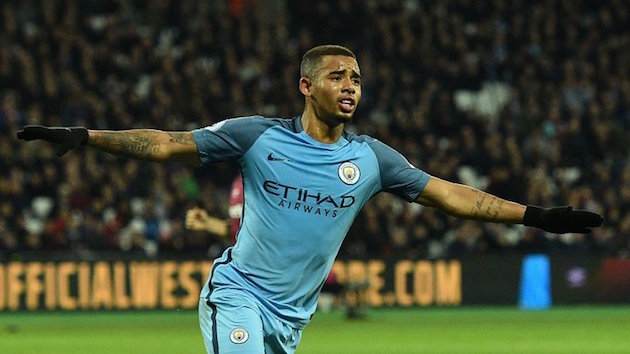 On the Spot: Gabriel Jesus
Every week at The Center Circle, we are highlighting a different player in a feature we call ?On the Spot?. We?ll take a look at superstars, underrated gems, aging veterans, and young unknowns who should [ Read more… ]