Premium adidas® Nemeziz Cleats
—
Great footing is key to success on the pitch. Choose adidas Nemeziz cleats as the first step towards improving your agility and explosiveness, developing a natural feel as you handle the ball, and increasing accuracy on shots and passes. These well-made boots will help you practice hard and elevate your play on game day.
Shop adidas Nemeziz 19 Cleats and Other Popular Designs
For high performance cleats that are made to meet pro-quality standards, turn to the Nemeziz line from adidas. At SoccerPro.com, you'll find a large selection of these top-rated cleats in sizes for both adults and kids. First and foremost, soccer cleats are engineered to improve your grip on the pitch. In this line you'll find versatile FG (Firm Ground) cleats that are ideal for common grass playing surfaces. Keep your footing, even during rainy, wet, or muddy conditions with these brilliant designs. Do you play indoor soccer? In this collection you'll also find boots that are designed for artificial turf.
Fans of the Argentinian superstar will enjoy competing in Leo Messi Nemeziz cleats. Like all Nemeziz cleats, they are manufactured from high-tech materials and crafted for a comfortable fit. Breathable and lightweight, they offer the right amount of sole flex to help you transfer maximum power into every stride. Impact cushioning and arch support reduce foot fatigue, even as the match drifts into stoppage time. Choose from classic lace-up cleats and lace-less models that are inspired by athletic taping and provide a snug, seamless fit.
Touch is important, whether you're dribbling the ball or launching a pass or shot. Cleats from this selection are made to give you natural toe feel when you handle or strike the ball. Browse a variety of colors, from handsome black designs, to vivid, neon hues. Shop SoccerPro.com and enjoy fast shipping and easy returns. Bring home an amazing pair of adidas soccer cleats today.
Related Searches: 
adidas Copa | adidas Messi Collection | adidas X | adidas Predator
PRIVACY: Your email address and content of your message are private and will not be shared outside of SoccerPro. Information will be used to provide a response to your request. SoccerPro.com may send you additional marketing emails related to soccer gear. You have the opportunity to 'opt out' of marketing emails at that time.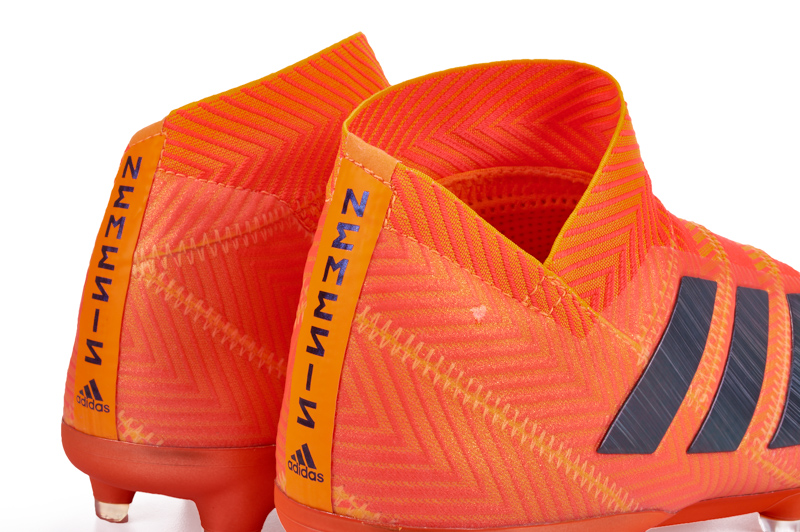 Stability inspired by sports taping.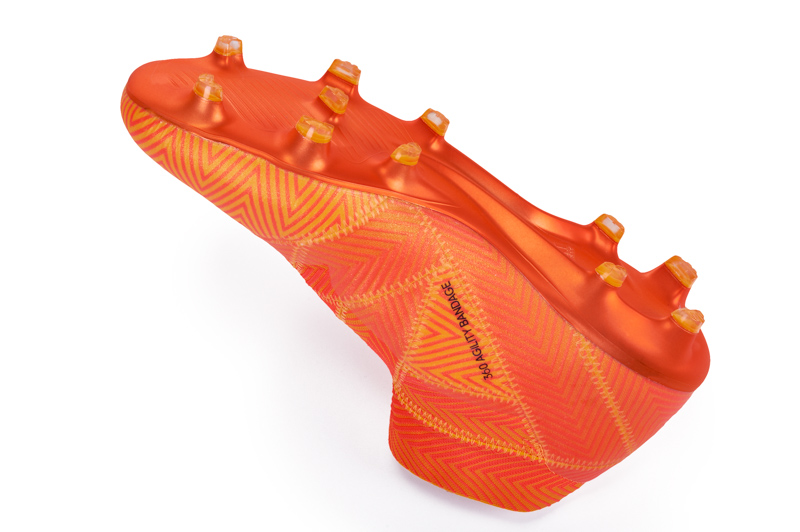 Agility Bandage gives you support plus total mobility for radical play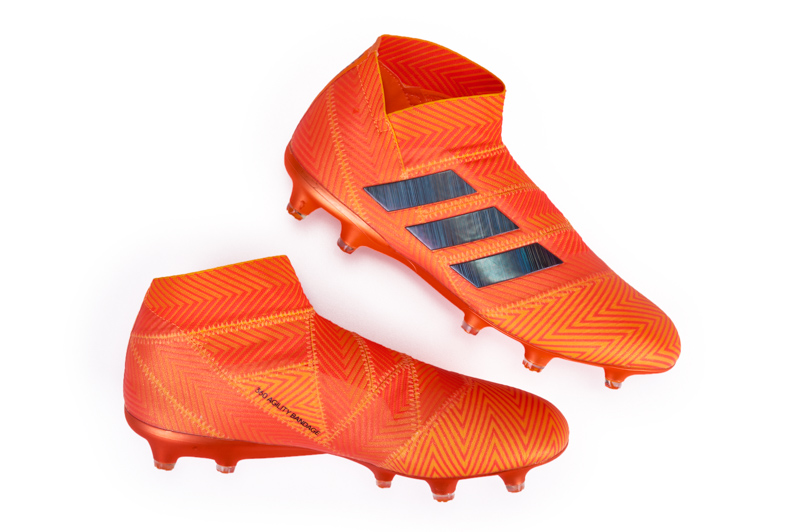 Agility Weave forefoot provides a direct touch on the ball and Lightweight Torsionframe outsole with Torsion Ribs for push-off support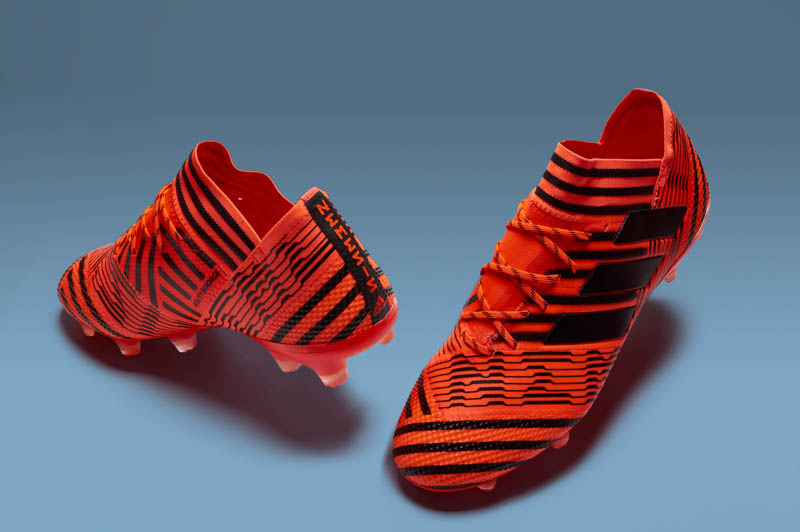 Nemeziz is a really new concept from adidas launched in Summer 2017. It replaced the signature Messi silo.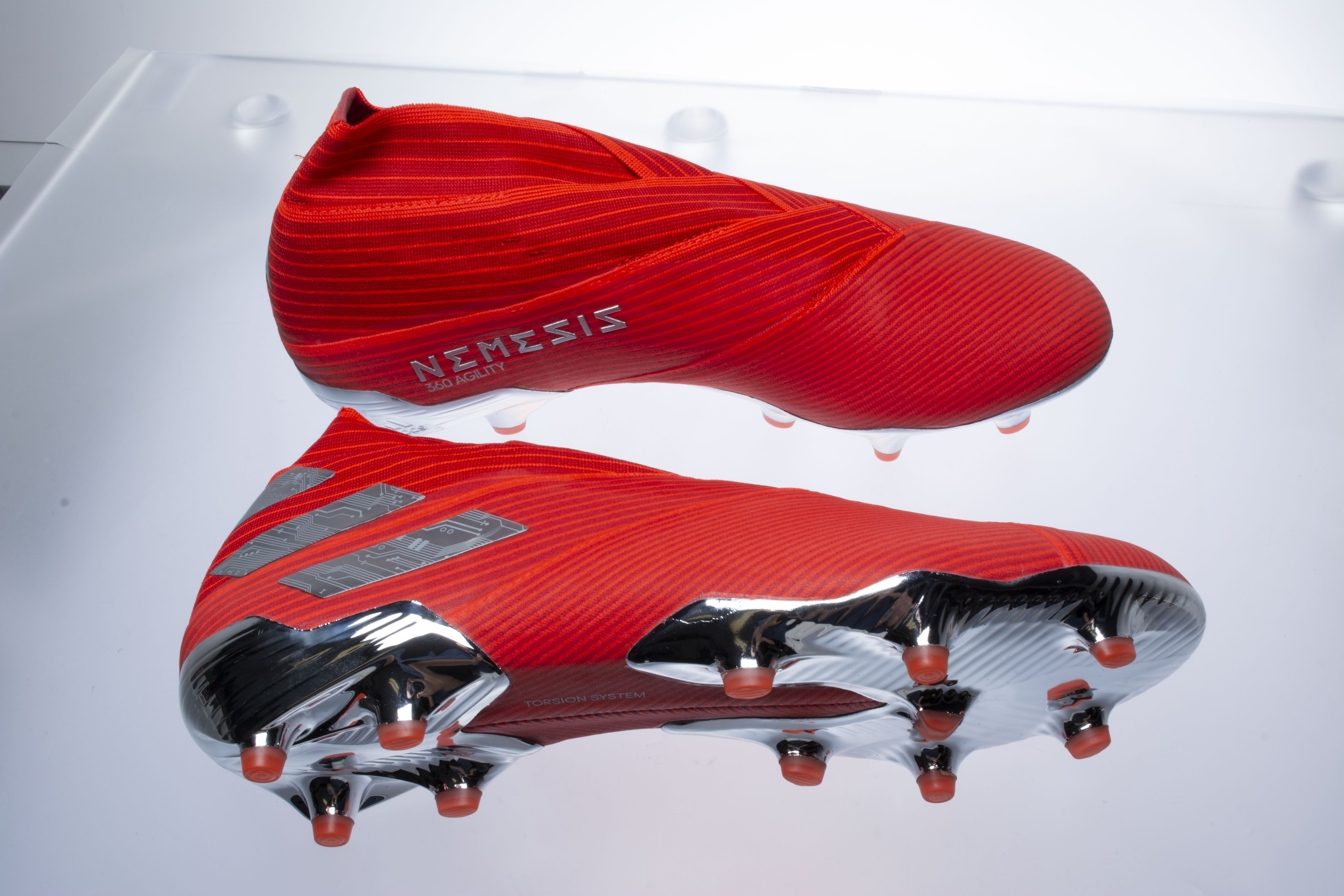 adidas Nemeziz 19+ Review
Always the easy choice as the most unique of the adidas fold, the Nemeziz trades in the odd collar of 2018 for an even more interesting collar this go around. While it still looks like medical tape, it's been given a new name called Tensiontape. adidas has also decided to slice the soleplate in half and see what the Nemeziz can do with a split-sole look…[ Read more… ]