adidas Predator Mutator
—
Make sure you have high-quality soccer shoes that won't let you down on game day with the popular line of Predator cleats from adidas®. Predator adidas® cleats have become a perennial mutator of players who strive for power and control. The Pred has evolved for today's soccer style. Try it and you will understand.
Dominate the Pitch in adidas® Predator™ Mutator Cleats
To reach your potential on the field, you need excellent traction when conditions are dry, wet, or muddy. With Predator shoes from adidas®, you'll have the ideal footwear for the game. You will control the game to your whim… unleash the power of the demon hiding just under your skin or elevate to the ethereal touch and control that only the soccer legends can truly understand.
In this impressive selection from SoccerPro.com, you'll discover a number of cutting-edge styles. Available in sizes for both adults and kids, you'll have no trouble finding a pair that fit you perfectly. Choose from the adidas Predator 20 and 20+ that feature a laceless design all with Demonskin.
Predator soccer shoes from SoccerPro.com come in styles for all varieties of playing surfaces, from grass to artificial turf. Amazing benefits of Predator soccer cleats from adidas include:
● Improved Breathability: Don't overheat on the pitch. These breathable cleats will help you feel cool and dry, even in overtime on a sweltering summer day.
● Zoned Support: Separated zones provide the support you need, while allowing for flexibility. Proper support and impact cushioning help improve stamina over the course of a match.
● Responsive Boost Sock Liner: This smart addition provides a seamless fit from shoe to sock. It prevents chafing, adds to your overall comfort level, and can make your cleats feel more natural and responsive.
Looking for more of today's most popular adidas soccer shoes? Shop SoccerPro.com today, and receive free shipping on your next order.
Related Searches: adidas Nemeziz | adidas Copa | adidas X
PRIVACY: Your email address and content of your message are private and will not be shared outside of SoccerPro. Information will be used to provide a response to your request. SoccerPro.com may send you additional marketing emails related to soccer gear. You have the opportunity to 'opt out' of marketing emails at that time.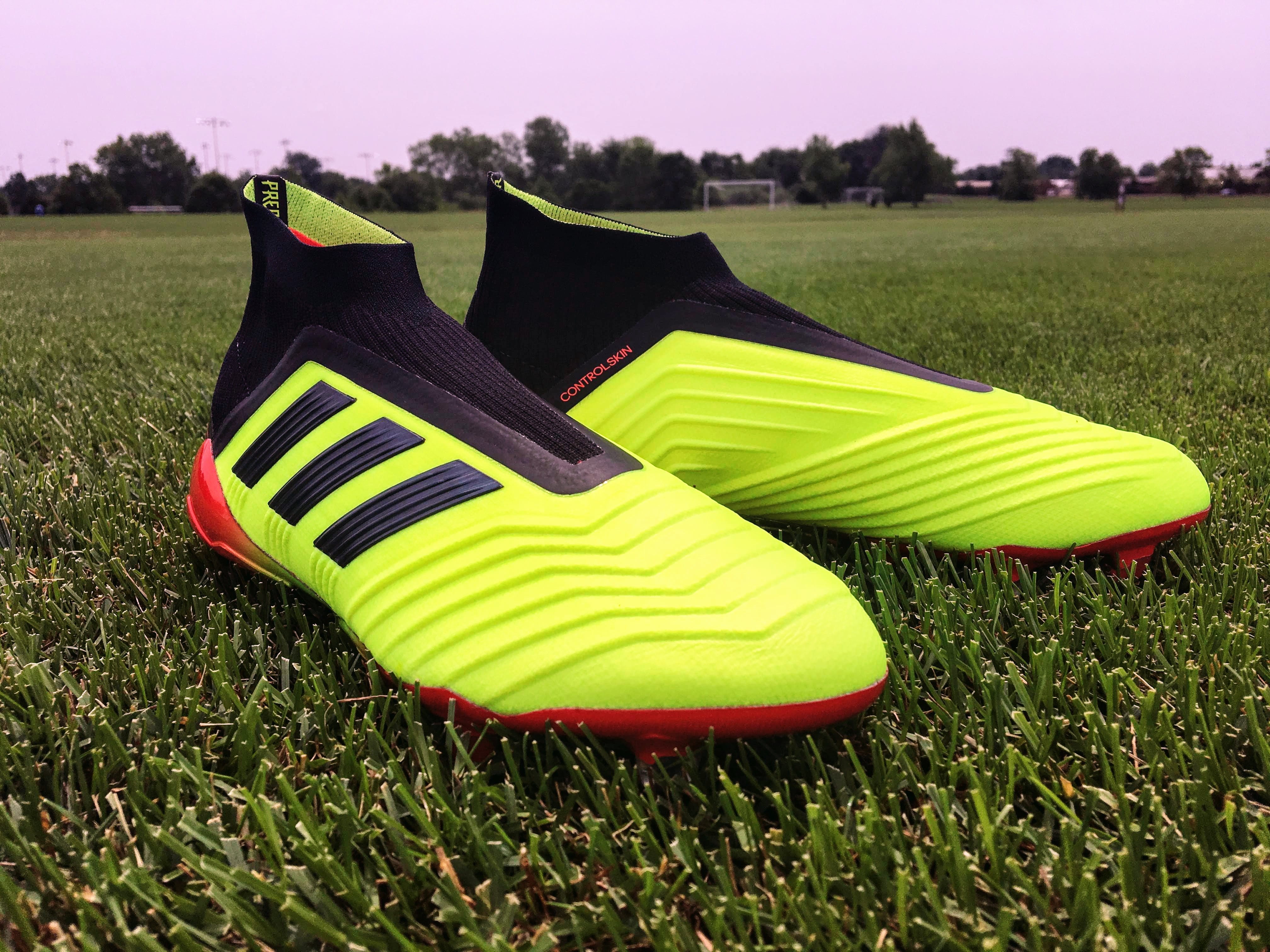 Primeknit upper for adaptive support and ultralight comfort
adidas Primeknit upper wraps the foot in adaptive support and ultralight comfort; Upper is engineered from heel to toe for unrivaled softness that enhances touch and feel.
Control the ball in all conditions with the Controlskin upper that keeps the ball glued to your feet; Molded heel offers a snug fit for instinctive movement

TOTAL CONTROL stud alignment for control and stability
Innovative injection-Molded Controlframe helps stabilize fast movement; Hybrid stud tips amplify rotation and traction; Outsole optimized for firm ground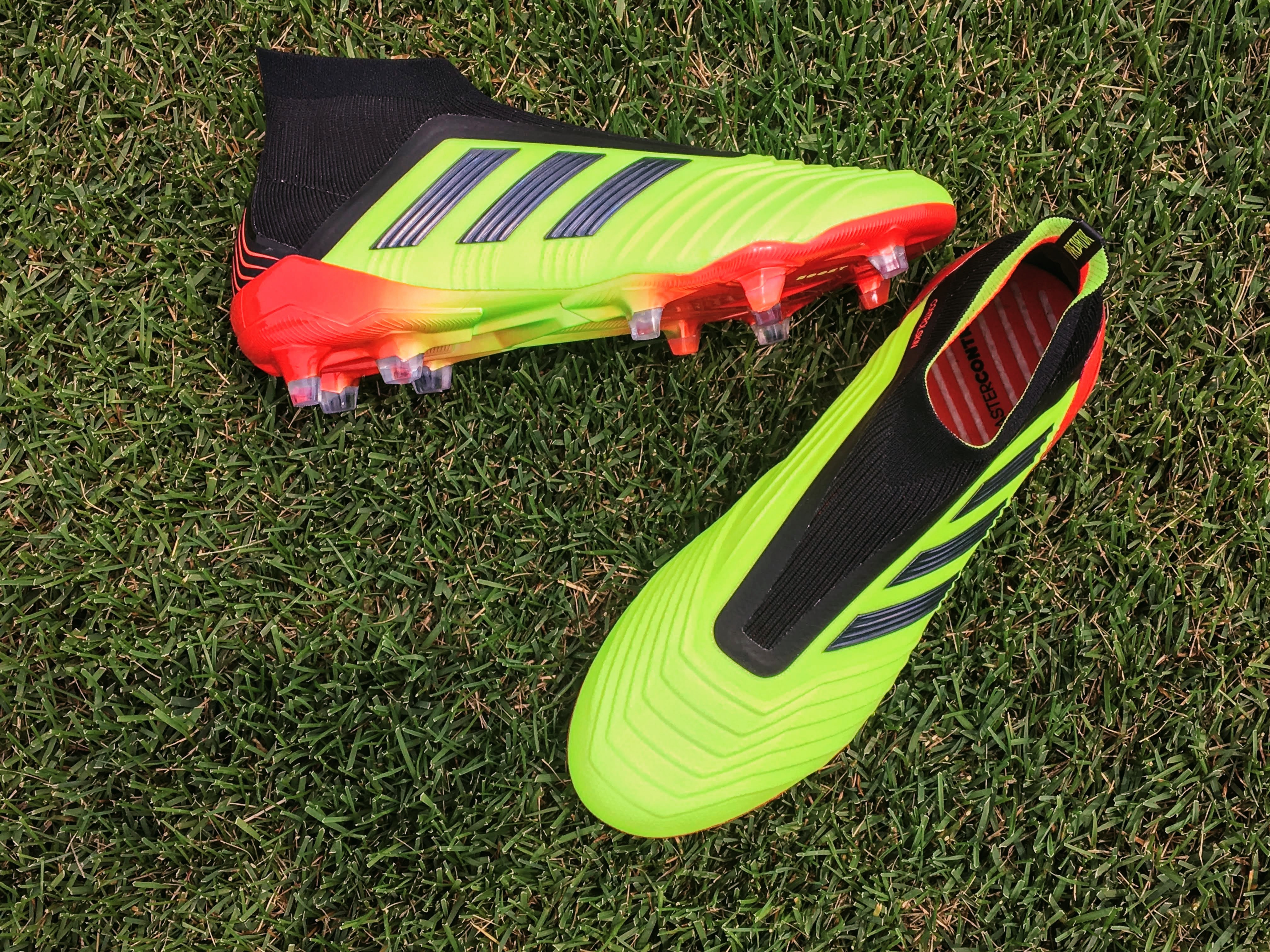 SPRINTFRAME sole plate
Legendary SPRINTFRAME outsole provides rock-solid stability at high speeds with its extremely lightweight build.
Boost is our most responsive cushioning ever: The more energy you give, the more you get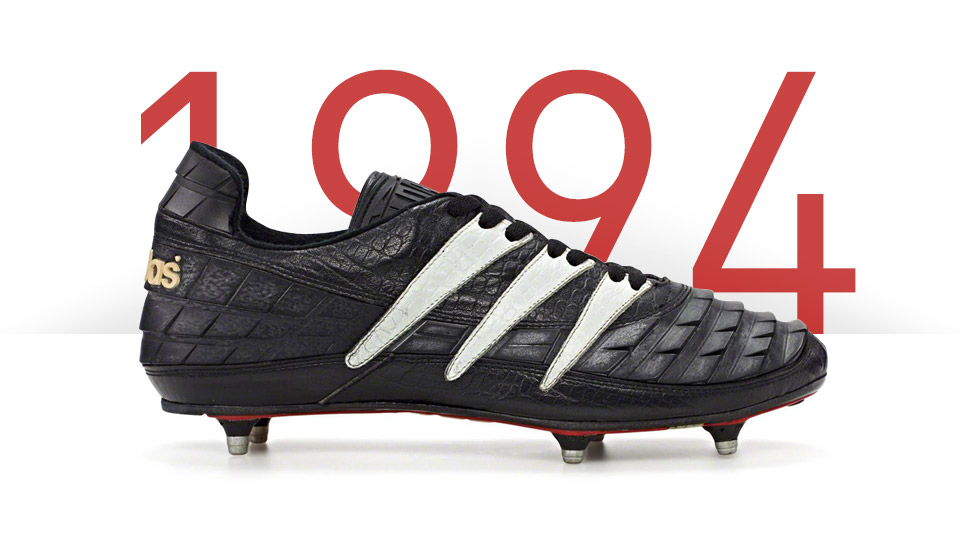 The Predator 1994
The original adidas Predator was made in 1994. This was a time when cleats were clunky and built for 'hard men' who loved to shoes that allowed them kick and run hard while not falling apart on the mud-heavy pitches of the day.
The Predator launched with the tag line 100% legal, 0% fair? as the Predator's iconic rubber teeth were unlike anything the game had seen.
Instep Review: adidas Predator 19.1
The upper of the Predator 19.1 (and Predator 19+, its laceless counterpart), is made of Primeknit, an innovative, knit textile material that offers a sock-like fit. Covering it is Controlskin, a material that "keeps the ball feeling like it's glued to your feet," according to Adidas….[ Read more… ]