Soccer Shoes
—
Find the best soccer shoes from all of today's top brands at SoccerPro, with super-fast delivery and easy returns. If your kicks don't feel like a perfect match, we make it quick and simple to swap them out for the perfect pair. Nike, adidas, Puma – if you're looking for advanced engineering and innovative design in your soccer shoe, you've come to the right place. These boots are designed to provide a lock-down fit, natural ball control, and incredible traction. Available in all sizes to give you a completely natural feel, our fútbol shoes are lightweight and extremely durable. Whether you need firm ground or indoor soccer shoes, shop the widest selection of top-quality soccer footwear at the best prices.
Shoes for Soccer
Grab the soccer shoes that are designed specifically for the type of surface you plan on. From Nike soccer cleats that are perfect for grass fields that may be somewhat muddy and slick, to boots designed for artificial turf, and shoes made for hard indoor surfaces, it's important to make the right choice if you really want to reach your potential. When you're looking for the best pair of cleats some other options to consider are collar height, lace-up vs. laceless, and stud type. Do you want adidas soccer cleats that are designed for speed and agility on the pitch? Do you want boots that are designed for extra ankle support and superior side-to-side traction? No matter what your needs and preferences, we've got the solution.
SoccerPro also carries kids soccer shoes, in addition to our large range of sizes for men and women. Just like with any other shoe, the fit of your cleats is super important. Most soccer players are looking for a tight-fitting shoe for maximum ball sensitivity and to decrease heel slippage, but in the end, it's all about the most optimal feeling of comfort and stability for you. Lucky for you, we make returns quick and easy, so don't stress if you haven't found your perfect fit. Order a new pair of Puma soccer cleats (or any other brand) and try them on in your living room. If you're not 100% happy with the fit and feel, you can switch them up for another pair, no problem. It's like trying on all the best soccer shoes in a store, except instead of having a brick and mortar's limited inventory, you have the massive selection at SoccerPro to choose from! Shop soccer cleats today and find the right brand and style to drive you to greatness on the pitch this season.
FG SOCCER SHOES:
adidas X | adidas Predator | adidas Copa | Nike Tiempo | Nike Phantom GT | Nike Mercurial Vapor | Nike Mercurial Superfly | Puma Ultra | Puma Future | Puma King | Leather Soccer Cleats
OTHER SOCCER SHOE STYLES:
Soccer Sandals | AG Soccer Shoes | SG Soccer Shoes
PRIVACY: Your email address and content of your message are private and will not be shared outside of SoccerPro. Information will be used to provide a response to your request. SoccerPro.com may send you additional marketing emails related to soccer gear. You have the opportunity to 'opt out' of marketing emails at that time.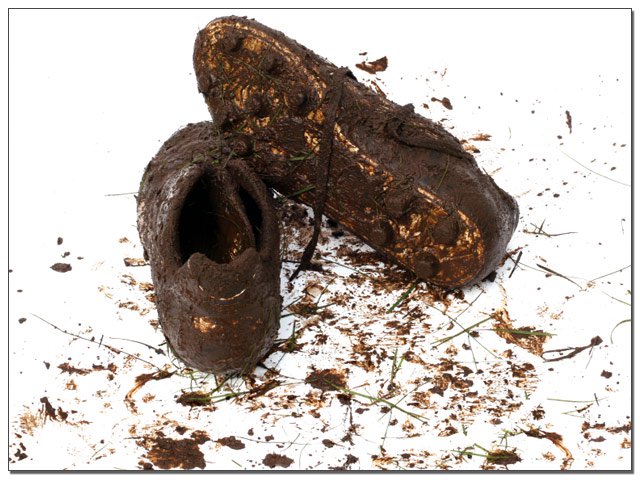 How To Clean Your Soccer Shoes
When you buy a pair of soccer shoes, especially a high-end pair, you?ll want to take care of them and keep them looking their best…. [ Read more… ]