Spain Jersey
—
The ex-world and European champions have tiki taka'd their way to the top of world football over the last few years winning 'La Furia Roja' numerous fans worldwide. The brilliant Spain Home Jersey wears that single star above the federation crest with much pride and Spain's players put stars in the hearts of all who watch them ball out. From Isco to De Gea, they're all superb players, support them with the freshest gear available anywhere. Shop now.
Spain
If you're a Spain fan, then continue to bask in the team's glory in your Spain Jersey! They used your cheers and support to help them to a clean sweep of world and European titles and will be counting on you for more of the same!!! They are the first side to win THREE major tournaments in a row with wins in the '08 Euros, the '10 World Cup and the '12 Euros!
---
Players: Llorente | Cesc | Iniesta | Silva | Morata | Jese | Valdes | Illarra | Bartra | Ander Herrera | Carvajal
---
PRIVACY: Your email address and content of your message are private and will not be shared outside of SoccerPro. Information will be used to provide a response to your request. SoccerPro.com may send you additional marketing emails related to soccer gear. You have the opportunity to 'opt out' of marketing emails at that time.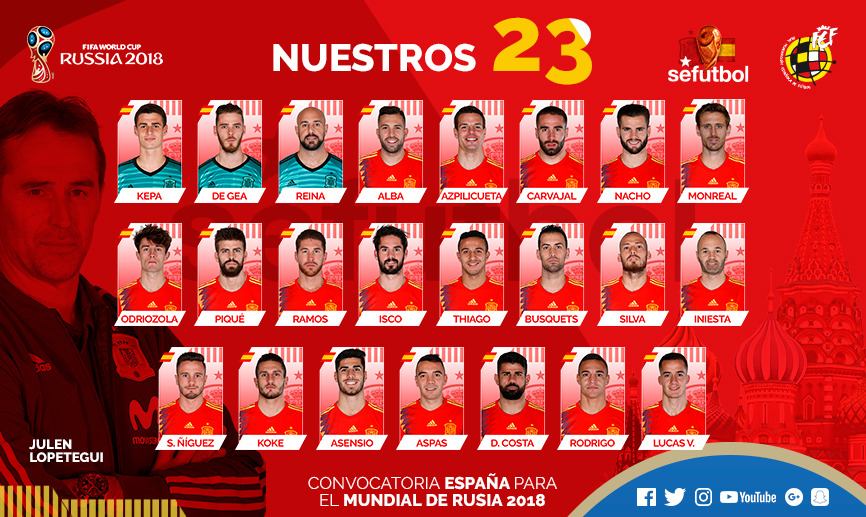 The Nations of the 21st World Cup – Spain
The heartbreak of the 2014 World Cup failure still haunts this group, with many of the same players still expected to play major roles this summer in Russia. That doesn't mean the goals are any less lofty this time around… [ Read more… ]