Liverpool Jerseys
—
Coach: Jurgen Klopp
Captain: Jordan Henderson
Nickname: The Reds
Titles: EPL(19), FA Cups(8), UCL(6), Europa League(3)
Dominate the next pickup game with Liverpool jerseys and other officially licensed gear from SoccerPro.com. Apparel from this selection is pro-quality activewear that will give you an edge on the pitch. It features breathable, moisture wicking fabric that will help you manage body heat and perspiration while you compete. If you're a true fan of this famous franchise, you need the gear to prove it. Host a watch party with other diehards, root for your team at the sports bar, or take a trip to Liverpool for a game with this well-made clothing.
Liverpool Shirts & More
At SoccerPro.com, you'll discover a line of classic designs, as well as the popular Liverpool home jersey, and a variety of gear that features this elite club's colors and logo. Whether you're a super-fan of this legendary team, or a collector of Premier League or international club apparel, you'll find an authentic Liverpool jersey 2022 from this selection to be virtually indistinguishable from actual game-worn apparel. Engineered to meet the same high standards as the clothing the pros wear on the pitch, a Liverpool FC jersey from this line will give you an advantage over your opponent.
No one likes to overheat on the field. Clothing from this line is breathable, and will let excess body heat escape, keeping you cool. Moisture wicking materials lift perspiration away from your skin, and helps you feel dry and fresh, even as you play under a hot summer sun. Brilliantly tailored for a non-restrictive fit, Liverpool apparel won't hold you back, whether you're lunging for a header, or reaching for a plate of hot wings.
Liverpool apparel and gear is manufactured by the industry-leading brand, Nike®, and crafted to be durable and comfortable. It's perfect for game day, and makes wonderful casual wear around town. Don't leave any question as to where your fandom lies. Shop for a new top, or discover accessories like the Liverpool hat or warm Liverpool hoodie. Order your premium club team jersey with SoccerPro.com today, and enjoy lightning-fast shipping and first-rate customer service.
Other EPL Team Jerseys:
Arsenal Jersey | Chelsea Jersey | Manchester United Jersey | Manchester City Jersey
Top Players

NABY 8

SALAH 11

FIRMINO 9
Other Players:
Jordan Henderson | James Milner | Sadio Mane | Alex Oxlade Chamberlain | Virgil Van Dijk | Andy Robertson | Trent Alexander Arnold | Fabinho | Joe Gomez
PRIVACY: Your email address and content of your message are private and will not be shared outside of SoccerPro. Information will be used to provide a response to your request. SoccerPro.com may send you additional marketing emails related to soccer gear. You have the opportunity to 'opt out' of marketing emails at that time.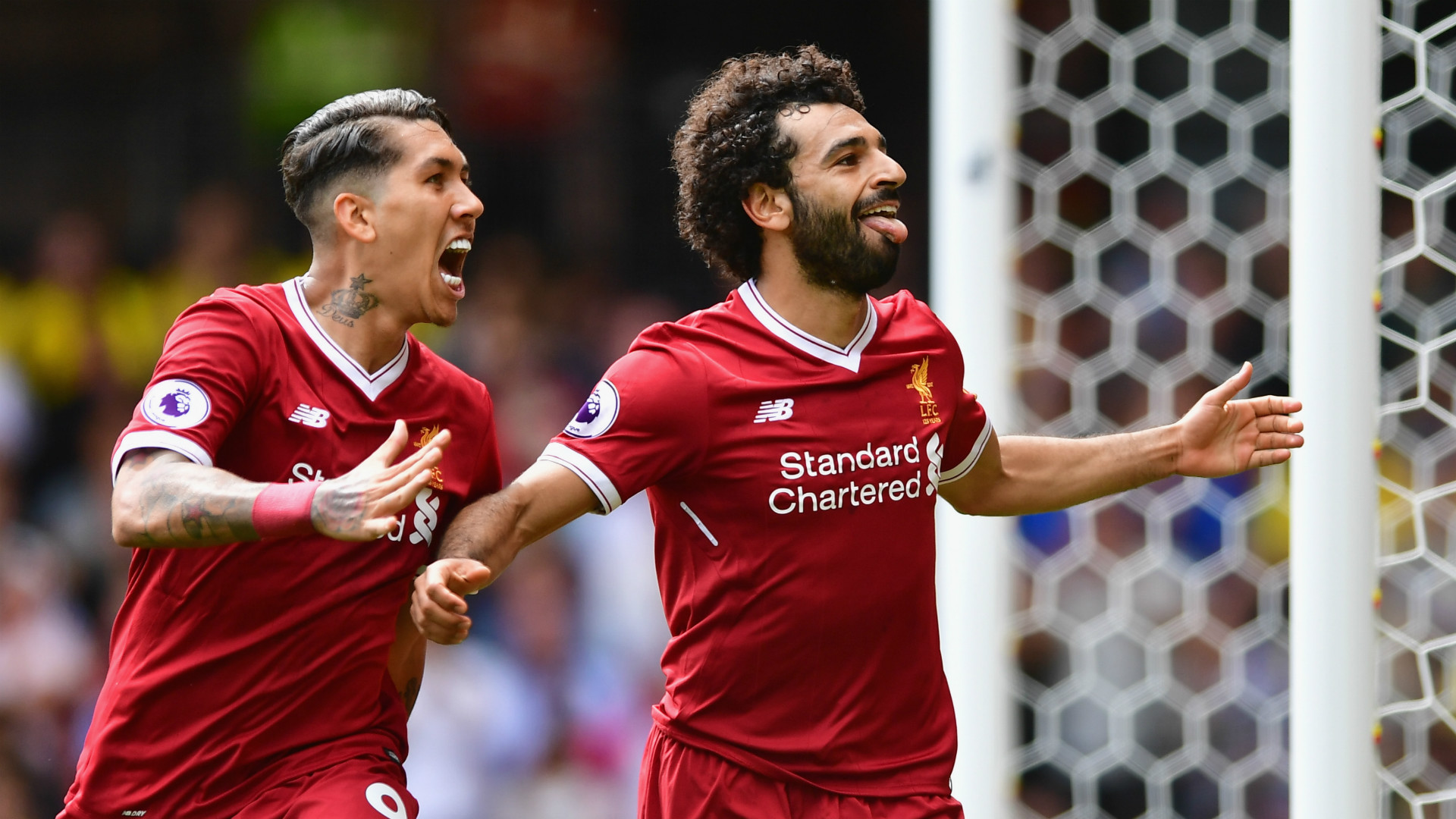 Liverpool is Perfectly Flawed
Early in the soccer season, we tend to interpret games and performances according to our preconceived notions. The prevailing logic led us to believe that Manchester United and Manchester City were going to be the… [ Read more… ]