adidas AC Milan Away Jersey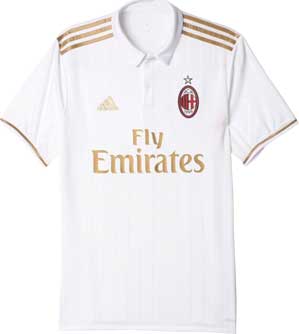 adidas AC Milan Away Jersey

Think about your best soccer memory for a minute? Whether it was on the field or on the sidelines we can all think of something that we won't ever forget. The

adidas AC Milan Away Jersey

is a fantastic jersey. For all the AC Milan fans out there this jersey is ready to make some unforgettable memories with you!




The AC Milan away jersey is not as famous as the home jersey, but that is not taking anything away from this amazing soccer jersey! The white and gold jersey looks like something that a king would wear, and that is not all that will make you feel like a king. The Climacool material will ensure that you stay cool and comfortable no matter what you are doing. This jersey is amazing, and you don't have to be a king to own it! Order yours today!