adidas Chelsea Home Jersey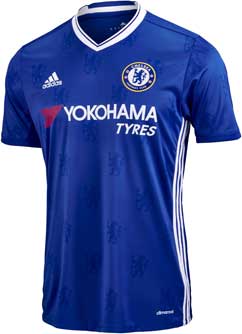 adidas Chelsea Home Jersey

Chelsea have an unbelievably talented roster. Their attack is something out of a super team with Hazard, Pedro, Willian, Oscar and Diego Costa just to mention a few. There is no doubt Chelsea can light up the score board with that talent. Chelsea are going after their sixth Premier League title this season. Make sure you support them on this run by rocking the

adidas Chelsea Home Jersey

on match day.




The Chelsea home jersey is a classic in the football world. If fact, it's how they got their notorious nickname, the blues. The jersey is dominated by the Chelsea blue color and has a few minor white details. This jersey is made out of adidas' Climacool material ensuring comfort and dryness. The Chelsea crest can be found on the left side of the jersey while the adidas logo is located on the right. Get yours today!