Authentic adidas Colorado Rapids Away Jersey 2016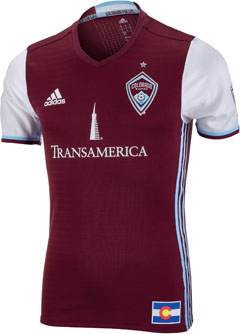 Rapids Home Jersey

With former US National Team member Pablo Mastroeni at the helm, things may just be on the up-and-up for the Rapids. As coach, he will bring the heady leadership that pushed the Rapids to become MLS Cup champions in 2010, when Mastroeni played for Colorado.




For the 2016 season, you will Colorado in the

Rapids Authentic Away Jersey

. This shirt is the real deal, as in the one the actual Rapids players will wear on the field. adidas is making the best jerseys around with comfort that's off the charts. Check them out before they're completely sold out!