adidas Juventus Away Jersey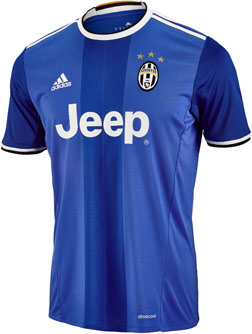 adidas Juventus Away Jersey

The game is definitely becoming more global. However, your powerhouse teams are not going anywhere. Juventus has been dominating the Italian League for quite some time. This is a team with a rich history and a loyal fan base. Year after year they find themselves at the top and this year is looking to be more of the same. You can join them on their journey for the 2016/17 season with the

adidas Juventus Away Jersey

.




The Juventus away jersey is awesome! This blue and white jersey is a great change of pace from the traditional black and white home jerseys that they sport. The Juventus team crest can be found on the left side of the chest while the adidas logo can be found opposite of that on the right side of the chest. The Climacool material used to create this jersey will keep you cool and comfortable. There is nothing missing! Style, comfort, and tradition come together to form this one of a kind jersey! Go ahead and grab yours today!