adidas Juventus Home Jersey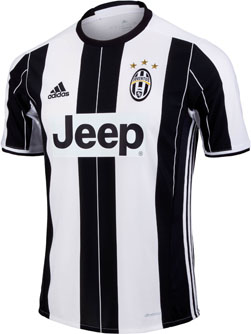 adidas Juventus Home Jersey

As one of the successful clubs in the world, Juventus knows what its like to be the best. With a record 31 Italian league titles and 11 titles in confederation competitions Juventus ranks 4th overall in Europe in the trophy count. For such an old club they have a lot of young talent. Players like Paulo Dybala and Alvaro Morata are leading Juve to much more success now and in the upcoming years. Make sure you show your support for the next generation Juventus studs by rocking the

adidas Juventus Home Jersey

on match days.




The Juventus home jersey is one of the most classic in the world. The white jersey with black stripes features the Juventus' crest on the left side of the jersey and the adidas logo on the right. It's made out of adidas' Climacool material ensuring a comfortable cool fit. Make sure you get yours today!