adidas Messi 10 Pro Shinguard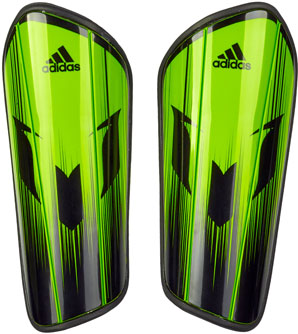 adidas Messi 10 Pro Shinguard

Messi is undoubtedly one of the best players to ever step foot onto a soccer field. His quick precise movements allow him to move around defenders and score with ease. He's been able to accomplish this with his incredible work ethic and unique style of play. The

a

didas Messi 10 Pro Shinguard

can help channel your inner Messi by providing protection and comfort out on the pitch. The separated plates and compression sleeve will make it feel like your not even wear shin guards so you can move about the pitch much like number 10.




These shinguards have a unique look much like Messi's style of play. The primary color is semi solar green with black details. The adidas logo can be found on the left guard at the very top in black. The Compression sleeves have a black base with semi solar slime adidas logo.