adidas Messi 16.2 FG Soccer Cleats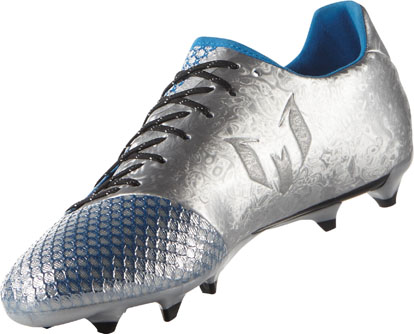 adidas Messi 16.2 FG Soccer Cleats

What happens when two immovable forces come together? Well the

adidas Messi 16.2 FG Soccer Cleats

have answered that for us. Lionel Messi is the biggest name in soccer just as adidas is the biggest brand in soccer. These two are forces in their respective areas. Just like Messi's game is flawless, these shoes have got it all!




As if adidas needed any help making amazing soccer shoes, Lionel Messi was recruited to make the perfect boot. These shoes will catch your attention and not let go. The silver metallic and core black color combination is everything you could ask for. The design of these shoes is so unique that it will never get old! Don't worry about the blisters you have gotten from new shoes in the past. These boots will mold to your foot the moment you put them on. They are ready for action. Are you ready for them?! Order your pair today!