Authentic adidas Sporting Kansas City Away Jersey 2016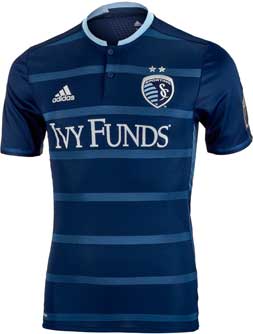 Sporting KC Away Jersey

Coach Peter Vermes has been around since 2009 cultivating the talent on the Sporting KC roster. Considering they have two players who appeared in the World Cup for the US National Team makes sense, especially because Vermes himself was a defender on the USMNT back in his day. With Matt Besler as his star defender, talk about coming full circle.

This year, Sporting will make another run at the MLS Cup. They will be "sporting" the

adidas SKC Away Jersey

during the 2016 season. This spectacularly designed shirt has the style and performance capabilities of an authentic player jersey, which is probably because it is an authentic player jersey. Yup, this is the shirt Besler, Zusi, and the rest will be wearing in opposing stadiums.