adidas X Climacooll Shinguards - Blue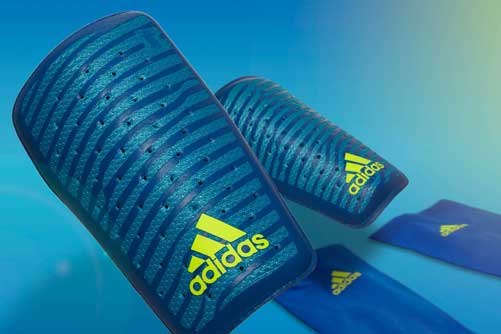 adidas X Climacool Guards

Have you ever had the shin guard sticking problem? That problem when your shinguards won't stick to the position you want it to and when it refuses to give you the comfort and protection you need. Basically it's the problem where your guards fail to do their duty. It's a common problem that many soccer players can relate to. These solar blue

adidas X Climacool Shin Guards

are some guards that give you the consummate protection and do their job. Yes, they do their job.

In SoccerPro's collection of Soccer Shin Guards, this has vaulted to the top of the list of our faves. It does the job a guard is supposed to do...stick in place and protect the wearer. We cannot ask more of it but it delivers more nonetheless. It looks great, it has a bunch of fine technical details highlighted in our 'tech specs' section which show the additional perks of the guard and it's NOCSAE approved because of all that. Get yours now.