Black New Balance Visaro K-Lite FG Cleats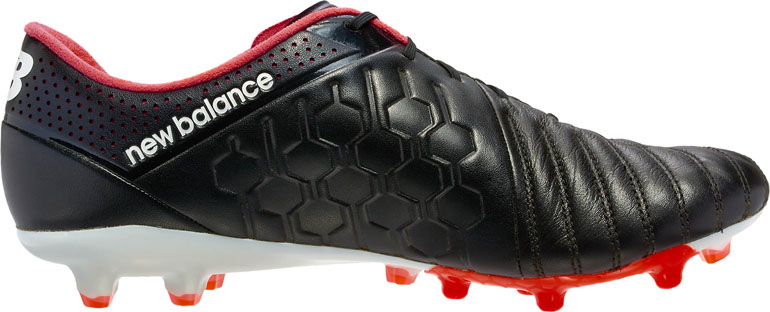 New Balance Visaro K-Lite

Comfort and innovation don't have to be at odds with each other. New Balance has made their first foray into the football boot game, and spoiler alert: it's a smashing success. The guys who have so long been so good at making comfortable running shoes have stepped into soccer and basically scored a 30-yard thunder strike. Sure, New Balance has innovated with their excellent Visaro boots, but they have not forgotten how to make shoes that fit wonderfully.

These

New Balance K-Lite Visaro Cleats

have it all. With a lovely leather and a Vari-zone Ariaprene upper on the forefoot, your touch and control of the ball will be unprecedented. The outsole features a Super-Flex soleplate, which has awesome flexibility, perfect for the playmaking type that NB has in mind with the Visaro. These advanced tech pieces come wrapped in a gorgeous black, white, and red colorway. It's a fierce black look with interesting red tints from top to bottom.


NOTE: This product contains K-leather and is not available for sale or shipment to California.