Nike CR7 Flash Top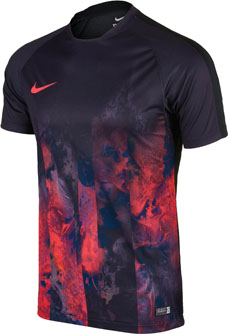 Nike CR7 Flash Top

Cristiano Ronaldo has become one of the best soccer players on the planet, scoring amazing goals and providing plenty of highlight reel material. Fans of Ronaldo can really show they love CR7 with the

Nike CR7 Flash Top.

This Flash Top has a perfect name to describe the style of the player, Flashy. Make sure you show your support for the player by grabbing this awesome top!




The two main colors for this Flash Top are Black and Light Crimson, and they make up an awesome design that truly encapsulates the Cristiano Ronaldo. Nike has done an excellent job of using their tech to make a comfortable top that looks great too!