Nike CR7 Logo Tee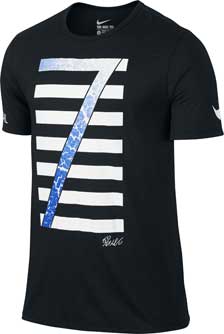 Nike CR7 Logo Tee

He is one of the most famous players to ever play. He has the fastest feet in the game. His free kick abilities are out of this world. His style is unmatched. Ronaldo is a modern day soccer legend. The

Nike CR7 Logo Tee

is the much needed recognition for this superstar, and this shirt is awesome! Ronaldo is one of the most stylish players in the game so you know that this tee had to be the same!




This black tee shirt is everything you could ask for and more. Nike never disappoints. The material for this tee is top notch. The Dri-Fit material will make sure you stay comfortable and dry in any conditions. There is so much to love about this shirt! Go ahead and order yours today!




If you liked this shirt you will love our selection of

Soccer Shirts

at SoccerPro.com!