Nike France Prestige Soccer Ball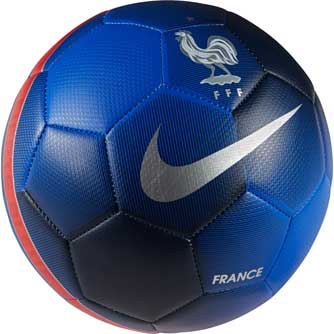 Nike France Prestige

The French national team has a lot to be excited about moving forward. With players like Paul Pogba and Olivier Giroud the French have a lot of young talent on their roster. They also have great leaders in Hugo Lloris and Mathieu Valbuena making the French a current and future threat. Going into World Cup qualifiers there is no better way to support the French then by practicing with the

Nike France Prestige Soccer Ball

. This ball is designed with a 32-panel style with machine stitched TPU for optimal touch. It also has reinforced bladder to retain its a perfect shape.




This ball's design is perfect for French fans. The midnight navy that you see the French team in so much is the exact color of this soccer ball. Next time the French national team is out there on the pitch you should be too sporting this awesome soccer ball.