Nike Gardien Goalkeeper Jersey - Current Blue & Midnight Navy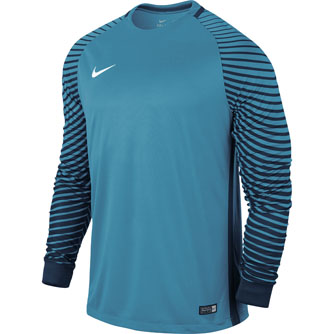 Nike Gardien Goalie Jersey

Goalkeepers everywhere should be jumping for joy! This new

Nike Gardien Goalkeeper Jersey

is the bees knees! This jersey is Nike's gift to goalkeepers. What it brings with it is unrivaled mobility, comfort, and style. Put all these qualities together and you have a state of the art goalie jersey that only Nike could pull off!




If you have ever wandered what it was like to feel like the pros, you will now know. This jersey has all the essentials to a top notch goalie jersey. The Dri-FIT material will keep you cool and comfortable in any conditions. The current blue and midnight navy colors of this jersey will have you looking like a professional and playing like a professional! Order your jersey today and see for yourself how awesome it really is!