Nike GPX Flash Top II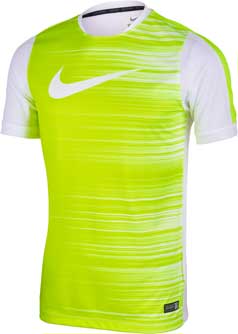 Nike GPX Flash Top II

Like the finest Nike Soccer Shirts anyone could ever want, this shirt has that

Je ne sais quoi

. That bit of unpredictability, awesomeness, quality, amazingness, shock value all rolled in one. We're talking about a soccer shirt doing all this and the fact is this shirt does all that and more! Whether you wear it to bed, to the mall, to training, wherever, you'll feel its awesomeness cascading through your body! This

Nike GPX Flash Top II

has become a friend of ours...well we've seen several members of our bat cave (HINT - soccer-loving squirrels) talking to it when they think no one's looking. Mumbling stuff to it about how gorgeous it is and how they can't wait to buy up everyone of them and such. It's the effect brilliance can have on you. Grab yours today from SoccerPro.