Nike Kids Attack Stadium Shin Guard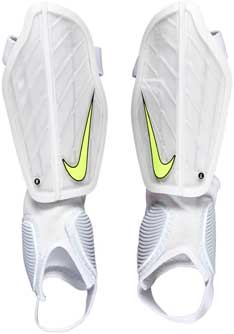 Nike Kids Attack Stadium Soccer Shin Guard

Soccer can definitely be a physical game. It is just part of the game. You can protect your child while they give it their all with the

Nike Kids Attack Stadium Shin Guards

. These guards will not only protect your child they will take their game to another level. We have all witnessed shin guards that are too big or have no airflow. Those are not fun. These guards have got you covered! The style, the airflow, and the protection is all top notch!




While no one may see these shin guards on the field, your child will love the black and white coloring of these guards. They really look like the real deal and that is because they are! Don't pass up on these awesome shin guards! Grab yours today!