Nike Kids Bravata II FG Soccer Shoes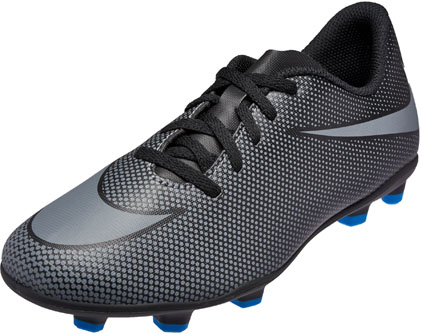 Nike Bravata II FG

Time to get your child the shoe they deserve! The

Nike Kids Bravata II

is just that! These boots are the perfect shoe for you child, we can promise you that! Your youngster will be looking like a boss and playing like a super star in these one of a kind boots.




Whether these are your child's first boots or not these are great boots to get for you child. First off your child will love the awesome design and the black and photo blue coloring is awesome! The material used for these shoes will give your child excellent touch and unrivaled speed out on the pitch. Purchase your pair today and watch your child's confidence out on the pitch skyrocket.