Nike Kids Bravata II FG Soccer Shoes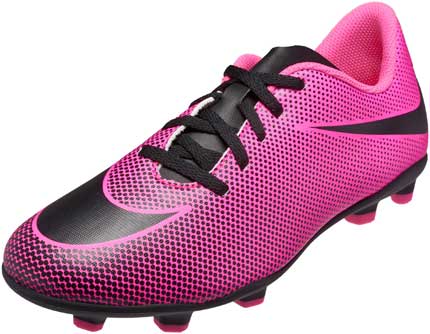 Nike Bravata II FG

These shoes are not only the dream of every child but every parent across the world. The

Nike Kids Bravata II

is the perfect shoe that will make your child happy and as a result make your happy. These boots are the real deal. Not only do they look good but they play good.

The pink blast and black coloring stand out against each other perfectly and bring these shoes to life! The Nike swoosh on the side of the boot serves as the seal of approval. Not only will they look great but the material used for these boots is lightweight and comfortable. No need to worry about what boot to get for your youngster any longer. Here is your answer! So order your pair today!

If you liked these shoes you will love our entire selection of

Youth Soccer Cleats

at SoccerPro.com!