Nike Kids HypervenomX Proximo IC Soccer Shoes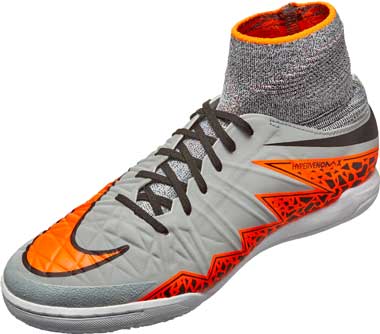 Nike Kids HypervenomX Proximo IC Soccer Shoes

What's shaking kids? We hope you are ready for what's shaking in our world! It's the most awesome thing for young kids in soccer today. The superhot Kids Nike HypervenomX Proximo Indoor Soccer Shoes have left everyone at our bat cave screaming, dancing, and jumping for joy. They've done so much of all that and now our building's literally shaking! We're not complaining though, these shoes are worthy of that accolade and respect. This latest addition to the Nike SCCRX silo of shoes comes loaded with all the technology you'd want for excelling indoors. They have that Nike Dynamic Fit collar that's the hottest thing around plus a whole host of other bells and whistles that you can check out in our 'Tech Specs' portion. These Wolf Grey colored shoes are ace, grab yours from SoccerPro today!