Nike Kids Park II Goalkeeper Jersey - Black & White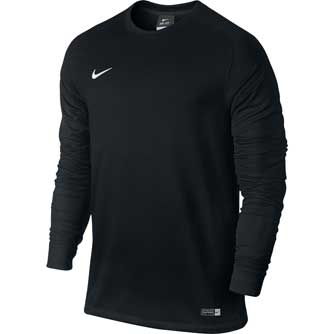 Nike Park II Goalie Jersey

In a world that is in love with the play maker, we sometimes forget about the real play makers. Goal keepers everywhere deserve the love and respect of the greatest goal scorers. Nike has realized this and that is why they have designed this flawless

Nike Kids Park II Goalkeeper Jersey

! This jersey is engineered with all of the essential tools to take your youngsters game to the next level in between the pipes!




The black and white coloring of this jersey looks fantastic! You can never go wrong with keeping things traditional with this colorway. With the Nike swoosh across the right side of the chest serving as your seal of excellence you know this jersey has got all the makings of a great goalie jersey; and does it ever! The Dri-FIT material will keep your child cool and comfortable while also staying safe with the protective elbow padding. So go ahead and order yours today!