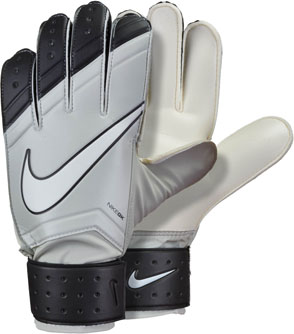 Nike Match Goalkeeper Gloves
Nike Match Goalkeeper Gloves
Nike continues to impress us with their newest soccer gear and these gloves are no different. You would think that over time we would become accustomed to the greatness that Nike puts out. It is incredible that they can continue to be so revolutionary and innovative in this industry. The

Nike Match Goalkeeper Gloves

is just another example of the excellence that Nike soccer gear is.




Goalies everywhere deserve a thank you. From all of us that are not goalies, thank you for always having our backs! I guess Nike agreed with us which is why they designed these gloves. These gloves will always be there for you, even when you are the only thing between your opponent and the goal. These gloves also look fantastic! They will have you looking like the professional you have always been. Why not take this chance to improve your game?! Get your pair today!




If you liked these gloves you will love our selection of

Goalkeeper Gloves

at SoccerPro.com.