Nike Mercurial Lite Shinguard - Brazil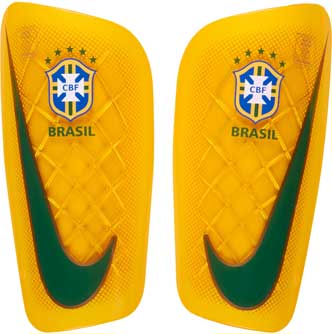 Nike Mercurial Lite Brazil Soccer Shinguard

Year in year out Brazil is one of the most dominant countries an international play. With legends like Pele, Ronaldo and Ronaldinho players have always been held to a high standard. Rarely do they disappoint. Last World Cup Brazil made it to the final behind their high powered offense led by Neymar and Hulk on the flanks. Going forward Brazil looks to maintain their dominance and you can help support them by wearing the

Nike Mercurial Lite Brazil Shinguard

on your match days.




These slip on shinguards feature Brazil's normal home colors. With a varsity maize base and green features, these shinguards were designed to be worn by a true Brazilian fan.