Volt Nike Mercurial Vapor X FG Soccer Cleats - Tech Craft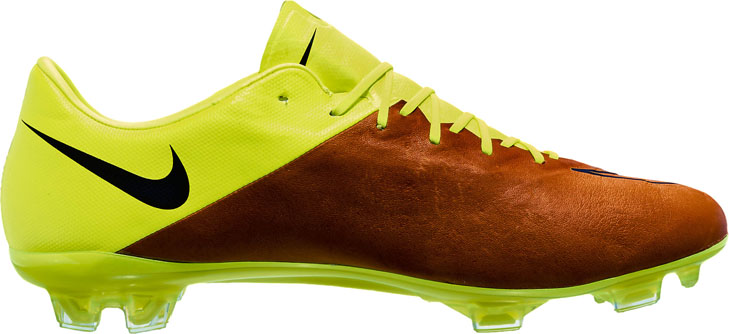 Nike Mercurial Vapor - Leather

This volt Nike Mercurial Vapor X Tech Craft shoe is beautiful. It is one of the most beautiful soccer shoes we've seen anywhere around for quite a while. It's a shoe that's so beautiful that you'd be tempted to marry it. A shoe so gorgeous that you could wear it to the prom dance. A shoe so hot that the only question mark around it is it tempts you to buy more than a pair! When you add in the technical qualities of the mercurial silo to a shoe so hot, it's amazing to think that anyone would wear anything but these shoes! The best thing about Nike Mercurial Vapor soccer shoes is they are timeless beauties that always maintain their explosive speed! The lightweight Nike Mercurial Vapor X Tech Craft (FG) Men's Firm-Ground Football Boot is made for the new generation of football masters. It optimizes explosive speed with an updated Vapor traction system while the leather upper adds grip for enhanced ball control. Kick your feet into these shoes and see hotness for yourself. Get them right now.