Nike Mercurial Veer Soccer Ball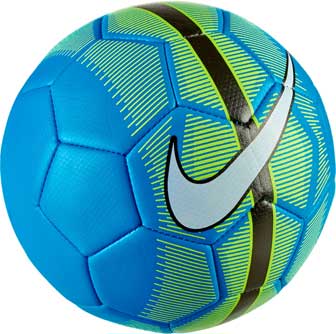 Nike Mercurial Veer Soccer Ball

There's no such thing as the 'wrong time' to have fun when the Nike Mercurial Veer soccer ball is around! This soccer ball is one of the most fun products you'll find in the soccer world anywhere and this blue lagoon iteration holds a special place with us because we've had this same colorway of the ball bouncing around our bat cave being tested by many of our staff!

From wire to wire, Nike Training Soccer Balls show an ability to make training sessions fun and great because of their great quality and the awesome colors they have. This 26 panel ball holds up very well to the beating you'll give it. It has some of the best materials in the world giving it that shape retention we all crave from soccer balls. Get it from SoccerPro now.