Nike MercurialX Finale II IC Soccer Shoes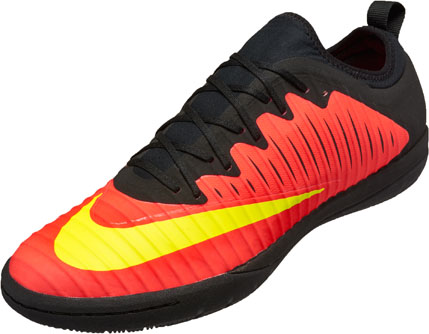 Nike MercurialX Finale IC

Competition has never been higher in the game. Anyway that you can find an edge over your competition is well needed and Nike is here with your latest tool of domination. The

Nike MercurialX Finale II

can do it all. These boots are perfect for players who are interested in working on their game year round. Not only are they stylish but these shoes have got all the essentials you will need to dominate your indoor league.




The crimson and pink blast colors combine in a way that only Nike could pull off. The Nike MercurialX have been the hottest indoor shoes on the market and they just continue to get better. The lightweight material used for these boots will give you the speed and agility needed to move past your opponents before they know whats going. Order your pair today and never stop working on becoming the greatest you can be!