Nike Pitch Soccer Ball - Hyper Turqoise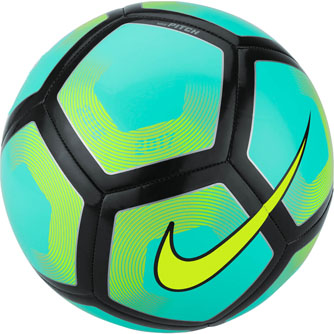 Nike Pitch Soccer Ball

One of the coolest things about soccer is that you can play it basically anywhere. All you need is a ball and you are ready to go! The

Nike Pitch Soccer Ball

is the perfect ball for these occasions. This ball has got everything you need from a soccer ball and all at a very affordable price! This ball is one of the most popular in the game today and for good reason!




One look at this beauty and you will be hooked. The coloring of this ball is out of this world! Who would of thought that turquoise and volt (light greenish yellow) would look so incredible together! The TPU casing will give you a very consistent touch so you can practice the same every time. This soccer ball has got it all! All that it needs now is a loyal companion to take on the soccer world with. We think that someone could be you!