Nike Premier SGT Goalkeeper Gloves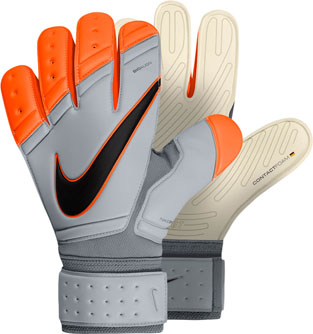 Nike Premier Goalkeeper Gloves

Keepers know a good glove from a premium glove. After one trial with

Nike's Premier SGT Gloves

, it's easy to see where it falls. It's amazing the difference in confidence when you slip these gloves on, compared to your cheaper, run-of-the-mill gloves. The orange tints accentuate the attractive quality inherent in these Premier keeper gloves.




The grip on these babies is crazy good and works well in all weather conditions. It's also been designed with a pre-curved Bio-Align technology that Nike created to keep your hands in a catch-ready position. No napping in these. Half of being a keeper is preparation, so make sure you are ready for battle in the Nike Premier!