Nike Vapor Grip 3 Goalkeeper Gloves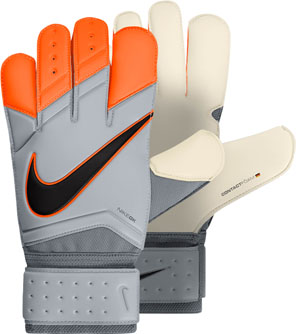 Nike Vapor Grip 3 Keeper Gloves

It's funny how the

Nike Vapor Grip 3

goalie gloves seem to fly under the radar consistently. Are these the most overlooked gloves around? We'd argue that they are right now. They offer so much in quality and looks and only the most insightful of goalies are aware of their true grip power! We don't mean to be arrogant but we know goalie gloves better than anyone else out there (ask our in-house loving squirrel!) and these gloves are as baller as any you'll find anywhere especially considering the great price value they offer!

In SoccerPro's collection of Goalkeeper Gloves, we're starting to prominently feature these Vapor gloves because they're well worth it with their superior grip and impact protection! The Nike Vapor Grip 3 Goalkeeper Soccer Gloves feature an adjustable fit and premium padding to absorb shot impact. Lightweight, strategically placed mesh enhances airflow for optimal comfort and breathability. Grab these gloves from SoccerPro right now!