Nike Mercurial Vortex II FG Soccer Cleats - Blue Lagoon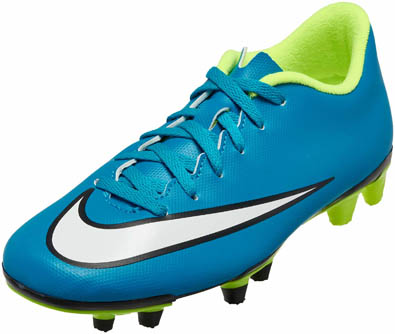 Nike Mercurial Vortex - Blue Lagoon

Whenever you want a soccer shoe that gets your blood pulsing and your heart racing from it's brilliance and looks, your best bet is to search Nike Soccer Shoes because you'll find the best colors, the best designs, and the most awesome value there. If you're a lady trying to boss the game and not spend a fortune on some soccer boots, these shoes are that Nike shoe you must have.

From the trophy synthetic leather upper to the die-cut EVA sockliners offering first class comfort through to the full-length TPU that gives you a platform for delivering explosive cuts and moves across the field, this shoe has it all. Add that friendly price tag to the equation and you have a shoe that must be considered! Get yours now from www.soccerpro.com!