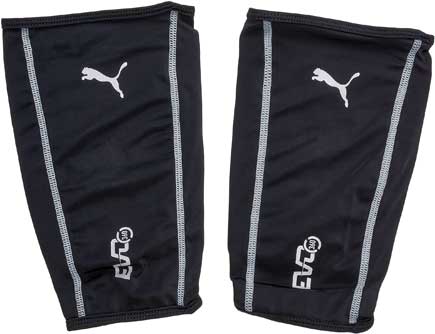 Puma evo360 Protect Sleeve
Puma evo360 Protect Sleeve
Don't second guess the need for awesome
Soccer Shin Guards
ever ever! Getting smacked in the shins is no fun, we've seen this happen over and over again and it can be the difference between loving or hating the beautiful game! It hits close to home seeing people hurt from wearing bad soccer protection and these sleeves are a great part of helping you stay covered!
The
Puma evo360 Protect Sleeve
combines a bunch of excellent materials that give it the ability to function excellently with your guard and together they give you top notch protection. Soccer is a contact sport so Puma has given us a sleeve that ensures there's no slippage in your guard. Grab yours from SoccerPro right now and enjoy your game with full confidence.