Puma evoPOWER Super 3 Goalie Gloves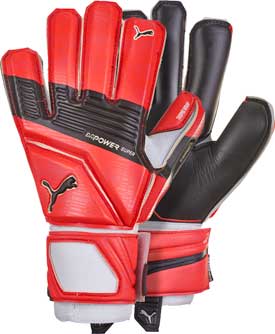 Puma evoPOWER Super 3 Goalie Gloves

Puma can do no wrong when it comes to soccer gear. They have been impressing loyal soccer fans across the world for years and they continue to do so. The

Puma evoPOWER Super 3 Goalie Gloves

are just a continuation of the excellence that Puma continues to release. These gloves are much more than your typical goalie gloves.

From top to bottom these gloves are spectacular. The red and black coloring catches your attention and does not let go! These gloves look awesome. The Puma logo looks great with the design and serves as a seal of excellence that you get with Puma. The gripping of these gloves is as good as you could ask it to be and the breathability will keep your hands fresh and dry. These are some of the best goalie gloves on the market. Don't pass up on your opportunity to own them. Grab your pair today!

If you liked these goalie gloves you will love our selection of

Soccer Goalie Gloves

at SoccerPro.com.