Puma evoSPEED 1 Soccer Guard - Fiery Coral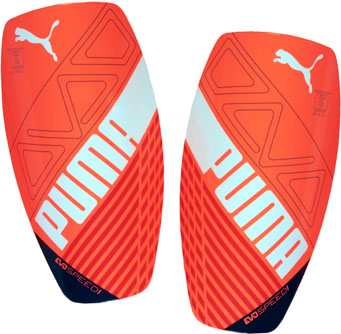 Puma evoSPEED 1 Soccer Guard

Don't be surprised by the tears that start streaming down your face when you lay eyes on and put on the awesome Fiery Coral Puma evoSPEED 1 Guard! This shinguard is the next level of awesomeness and brilliance. Guaranteed to give you the finest possible protection. It's like having the best bodyguard in the world watching your back. It's enough to move you to tears!

We all know that Soccer Shin Guards should feel comfortable and do the job excellently of keeping your shins solidly squared away behind their wall of protection while also looking good! Check out the 'Tech Specs' section below and see what it's got technically. It's packing some real heat. Get your pair of the evoSPEED 1 from SoccerPro today!