Puma FLX Spine Guard Guard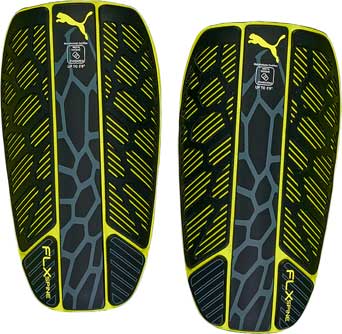 Puma FLX Spine Soccer Guard

Puma's latest Soccer Shin Guards has the competition on the run! From the sharp lime colors to the loaded technology to the comfort to the ease of application. These guards might just be our favorite shin guards this summer!

The lime Puma FLX Spine Guard has all the necessary heat to eliminate your desire for any other guards! This product represents a leap forward in technology. This NOCSAE approved flexible guard is no mistake, it's the product of years of planning and work. The connection between your legs and these guards will be instant, check them out and see what we mean. See why everyone else is running scared! Get yours today.