Kids Puma evoPOWER 1.2 FG Soccer Cleats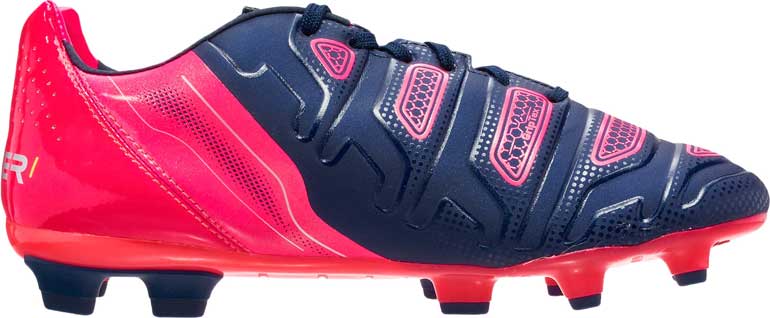 Kids Puma evoPOWER 1.2 FG Soccer Cleats

?It's not an easy road to success in soccer just like everything else in life. A good start for youngsters trying to move up in the soccer world is wearing gear that makes the beautiful game easier for them. This Youth Puma evoPOWER 1.2 soccer shoe certainly makes life a lot easier on the wearer!

The Puma evoPOWER group of soccer shoes have been one of the most well received shoes in recent times and for good reason! They combine lightweight with comfort, functionality and a great value! Parents will love these shoes because they're durable and awesome! As you ponder the best ways to climb to your peak in soccer, ensure the evoPOWER is part of that plan, it really helps! Get yours from SoccerPro today!