Puma Reversible Beanie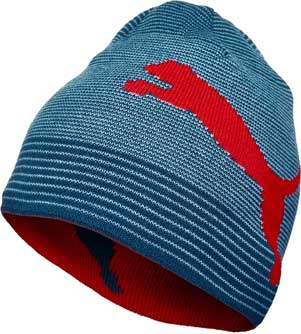 Puma Reversible Beanie


Puma always does a great job at coming out with that new, edgy look that takes the soccer world by storm. I mean seriously, they make cool gear as it is, and then they throw a giant predatory cat on it, it doesn't get much better than that. That fusion of style and performance is on full display with this

Puma Reversible Beanie

.




If you have red or blue among the colors that you regularly rock, you're in luck! This reversible beanie in blue on one side and red on the other. So if you put this beanie into your winter clothing rotation, you can just flip the sucker over to the other side and enjoy a whole new style from the same beanie. Get your Puma beanie today!