Puma Womens Arsenal Home Jersey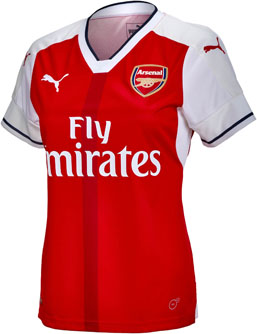 Womens Arsenal Home Jersey

For years Arsenal has been dominating. They continue to reload and this upcoming season they are stacked again. With players like Alexis and Ozil they are primed for success. You can follow this legendary squad with the

Puma Womens Arsenal Home Jersey

. The Arsenal home jersey is one of the most famous jerseys in the world for a reason. The red and white jersey is a staple in almost every country in the world.




This jersey is the bee's knees! The classic red and white will be noticeable everywhere you go. The Arsenal team crest can be found on the left side of the chest and the Puma logo across from it on the right side. This jersey is one of a kind! Don't pass up on this excellent opportunity!