Yellow Reusch Aztec Goalkeeper Jersey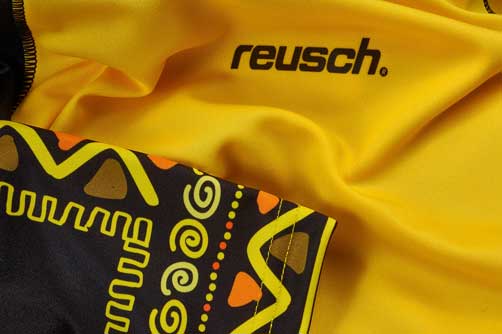 Reusch Goalkeeper Jersey

Can you conquer your goal like the Aztec Empire did the Valley of Mexico in the 15th century? Well, they used a lot of human sacrifices, so I hope not. But you can do it in spirit. That's what Reusch is after with their

Aztec Goalkeeper Jerseys

. They want the spirit of domination to wash over you in this shirt, so they infused it with a fierce look. The yellow with Aztec designs on the black sleeve make any keeper an intimidating presence out there.




It's not just about the look, however. Reusch's Moisture Management System in their apparel means you stay dry, cool, and happy -- even when it's really hot out there. Trust me, the polyester on this jersey is as free and easy as you like, no smothering or constricting feel here.